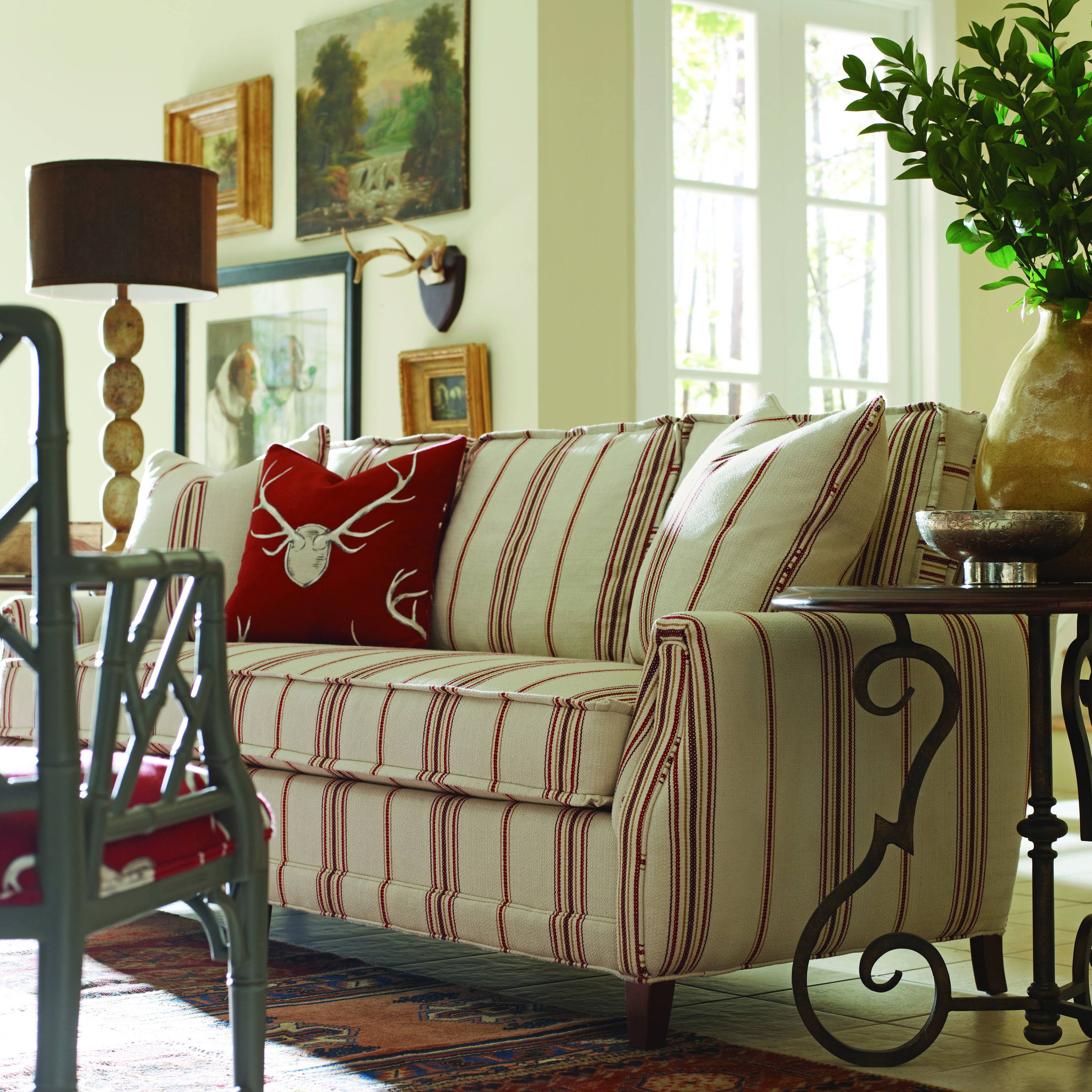 When faced with the task of upholstering furniture, one may be overcome with inundation; the seemingly endless catalog of frame styles and fabrics can seem hardly approachable at times. We get it! At English Traditions, we aid our customers with clarifying their visions and choose fabrics and frames accordingly. There's always a method to the madness, and we are here to help you find or create exactly what you need.
So, why should you choose English Traditions upholstery and leather?
You're supporting a family business that cares about you.
English Traditions is a family owned and operated business that has been providing the most unique pieces to its customers for over 27 years. Ironically, our upholstery lines are also family owned, and together we strive to please you. We have focused a great amount on the quality of everything we carry through our doors and/or order to your home. We value our relationships with our customers, we tell the truth, and we follow through with what we promise. By ordering upholstery and leather through English Traditions, you are ensured that your piece is the highest of quality and exactly what you need.
Pieces are 100% bench-made in the USA.
Our upholstery lines are constructed with premium cushioning, hard-wood frames, and traditional, 8-way hand-tie spring systems. In simpler terms, our upholstery is made with the highest quality materials, on a work bench, instead of a machine.
You're investing in the future.
By purchasing your next piece of upholstery through English Traditions, you not only experience the fun of designing the perfect piece, but you also invest in your future. With high-end upholstery and leather pieces from our lines, you are guaranteed the nicest possible product that will withstand the test of time.
Who doesn't love our design center?
When shopping for your upholstery at English Traditions, you have the option of buying right off of our floor or designing your own unique piece. Our wide range of fabrics makes this process extremely enjoyable as our employees are more than happy to supply you with a second opinion. Need some color in your living room? Not a problem-- we have exactly what you need-- a fabric center full of beautiful patterns, solids, and textures.
You can choose your finish.
Wesley Hall offers more than 40 hand-applied wood finishes-- traditional stains, lacquer, and metallic options. The possibilities are endless and your options suit every possible taste.
The style selection is endless.
Our lines all offer an extensive array of style choices that can please anyone and fit into any design. Our catalog is user friendly with pages full of premium upholstery, bar & dining, and occasional products.
When you come into our store to test the furniture, you're not going to want to get back up. We focus greatly on comfort and, by choosing English Traditions, you will receive nothing but the best-- comfortable and full of quality.
We take special requests.
"Yes" is our favorite word, it's in our DNA. Bring on your special requests-- custom details, custom lengths, you name it. When we can, we do. We want you to be happy with your product and we will do whatever it takes.
---
Next time you're on the hunt for beautiful, high-end upholstery, choose English Traditions. We promise you won't regret it!