From local artwork to design inspo, we had plenty of favorites this week. Enjoy!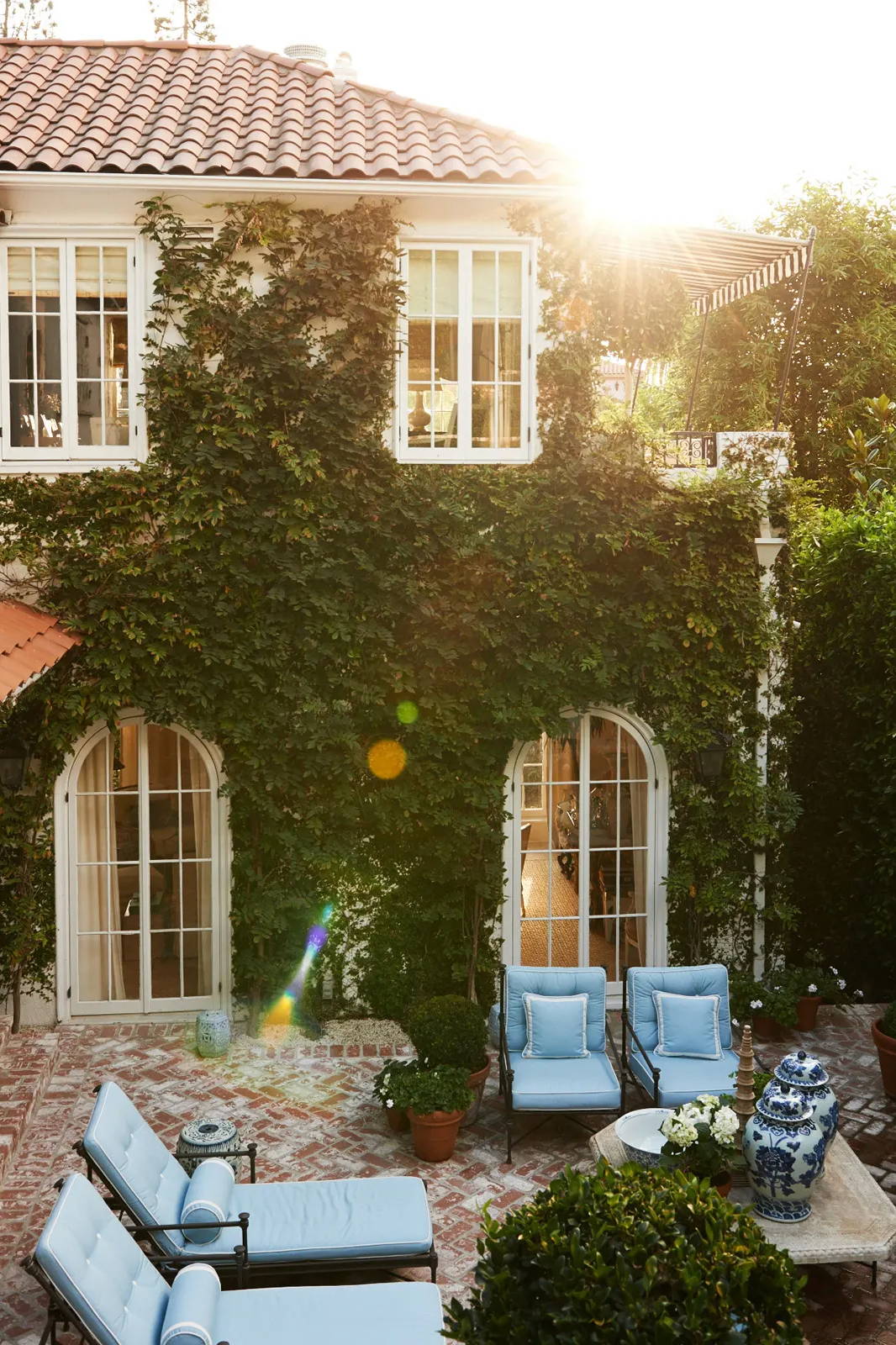 1. Mark Sikes' Hollywood Hills Home
Designer Mark D. Sikes is known for his keen eye and close attention to detail. Every inch of his Hollywood Hills home is paid full attention-- from the home library to the stunning patio, Sikes knows exactly how to create an interior that celebrates the All-American timelessness that we can't get enough of.
His Rizzoli coffee table book titled "Beautiful" is another one of our favorites. Not only does it beautifully showcase the crisp colors and textures that fill his home, but it looks great amongst your book collection. If only we could sip a cocktail on this patio...
We can't suggest the Marshall chair enough. Its distinct frame and charming lines make it useful in every design-- and it's fun! Whether you choose a solid, a classic stripe, or even a fun geometric, this chair is bound to look great in any fabric. Top it all off by choosing your preferred wood finish and, voila, you've designed your very own chair. Stay tuned for more information about this chair and some of our fabric suggestions and wood finish combinations-- all at a price you don't want to miss.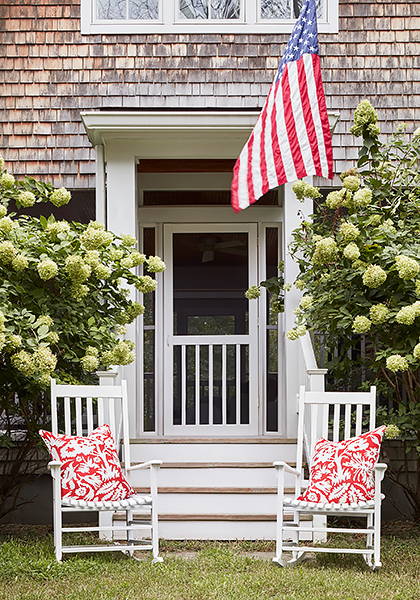 We've always loved Thibaut fabrics and wallcoverings. Right now is the perfect time of year to have some fun with color and pattern. From decorative pillows to custom window treatments, you can't go wrong with Thibaut.
Due to their online policy, we are unable to show images of the Thibaut Fabrics products line. However, with access to the entire line, we are more than happy to help you find whatever you need. If you're interested in Thibaut, please fill out our pricing request form.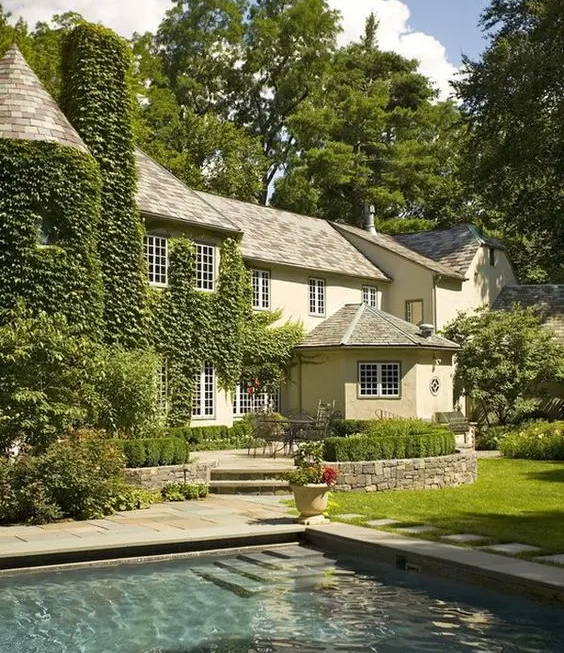 With summer in full effect, our desire to lay out beside a pool is growing by the second. Every time we see a nice, crisp pool paired with climbing ivy we swoon. There's nothing else like it-- it's the epitome of a sophisticated summer. This home, in particular, beautifully accomplishes the refined simplicity that we can't get enough of. Climbing ivy not only gives a sense of permanence to a home, but it adds a whole new level of texture and greenery.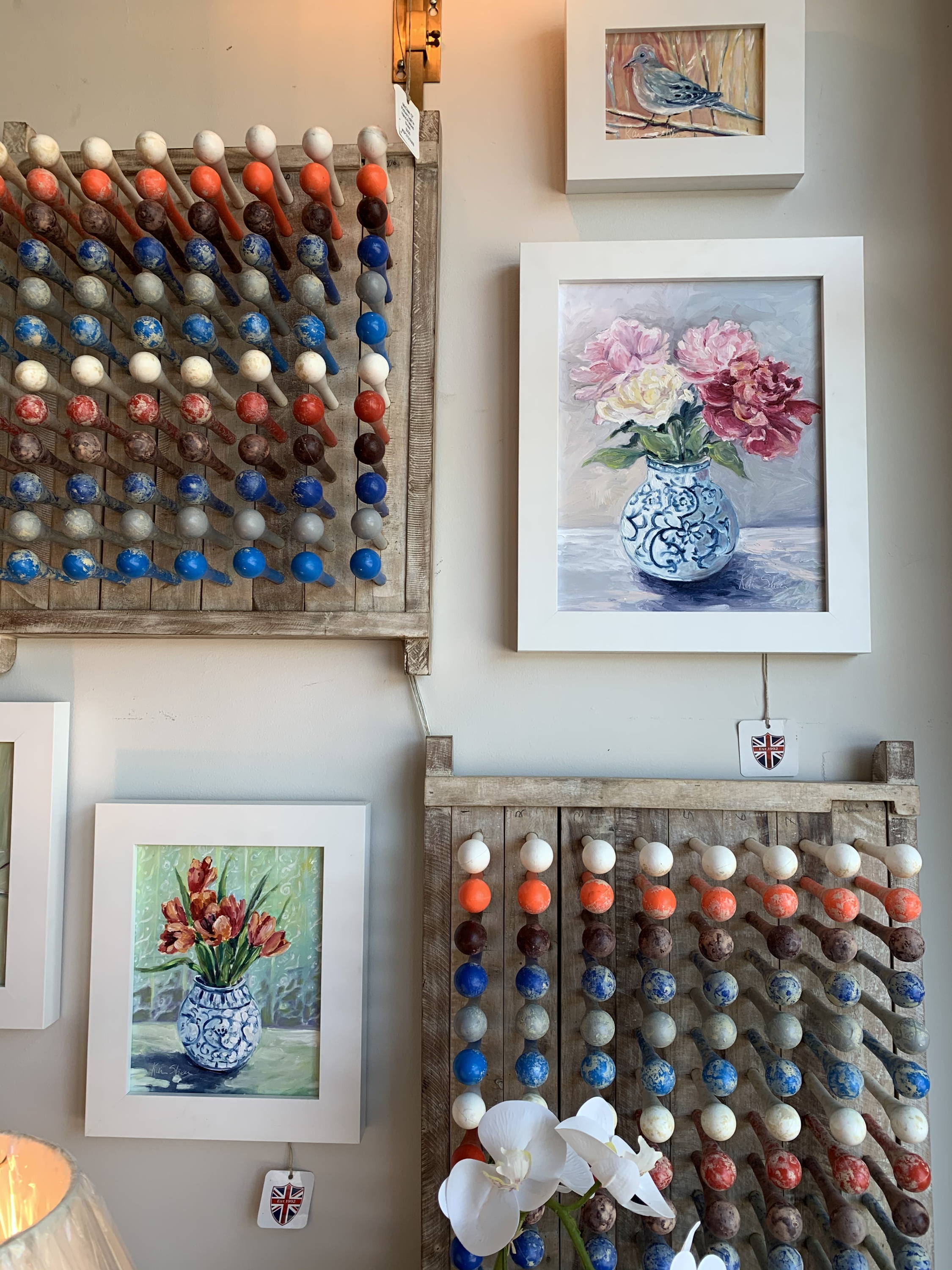 Local artist Karin Sheer has been a staple in our stores for many years. Specializing in landscapes, seascapes, and still life paintings, Sheer showcases her oil-paint mastery in every piece she creates.
Karin Sheer paints whatever strikes her eye; whether it be a dilapidated barn near the Irish sea or even a bird she's seen on the beach, she always finds beauty in the things we often overlook-- not to mention the stunning frames that she outfits each of her pieces with.