Cincinnati is filled with amazing homes and striking architecture, so there no wonder as to why our house market is always changing. New homes are constantly being added, revealing the interiors of some of our favorite homes that we pass on our daily errands and commutes.
7 Hill & Hollow Lane, Hyde Park, OH 45208
Cincinnati's hilly neighborhoods and winding roads situate certain homes so beautifully. The mix of rolling acclivities and drops in so many Cincinnati neighborhoods not only proves the history of the "seven hills", but also allows the beauty of homes to be coupled with some of the best natural elements. This is one of these homes. Located on the drop of a hill, this home is nestled into its beautiful landscaping and stunning outdoor features, like the stone wall and pale green gate. Its relaxed color scheme allows the eye to focus on the eye-catching greenery that hints at the home's age, proving that the house has been there for awhile.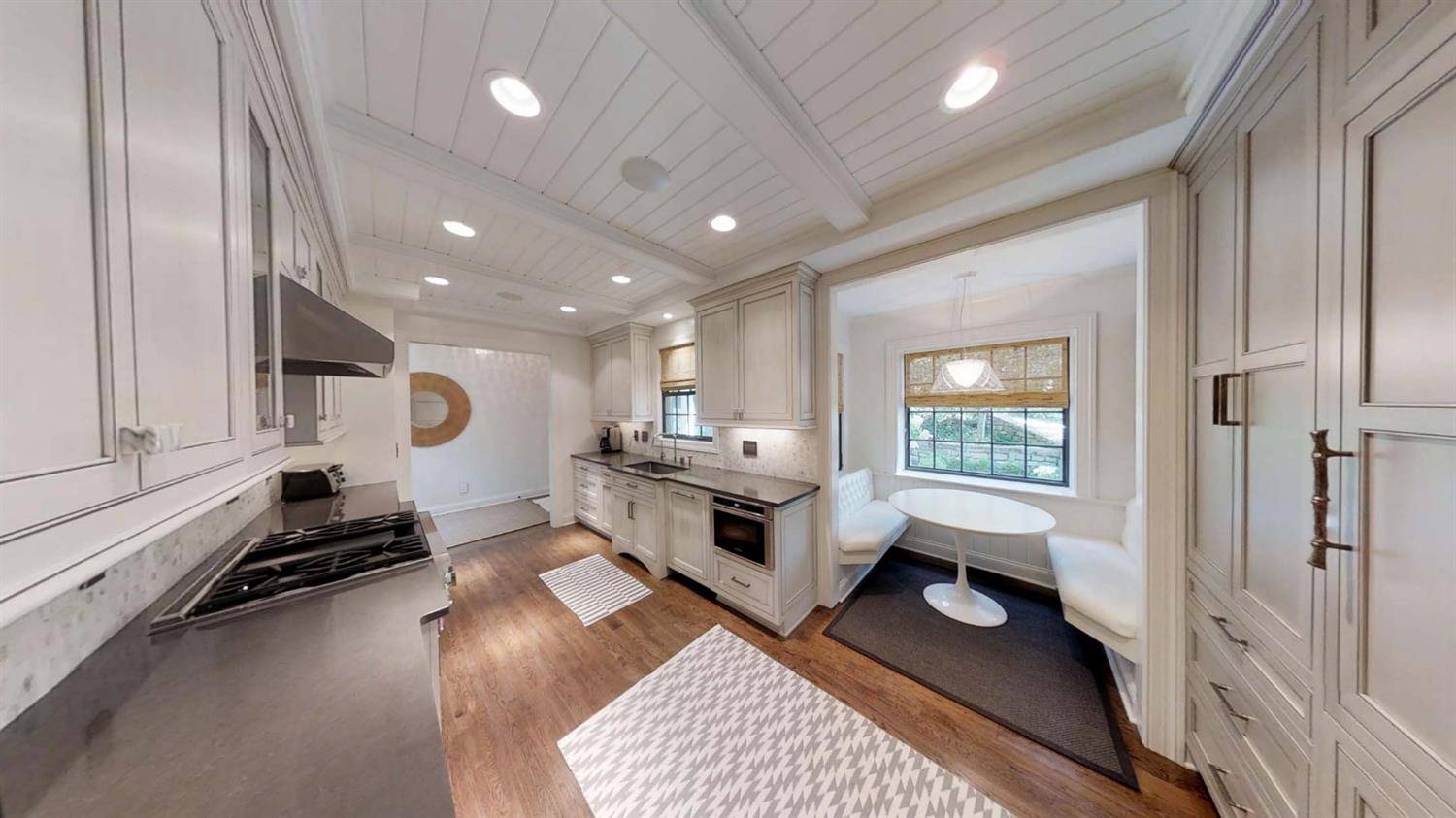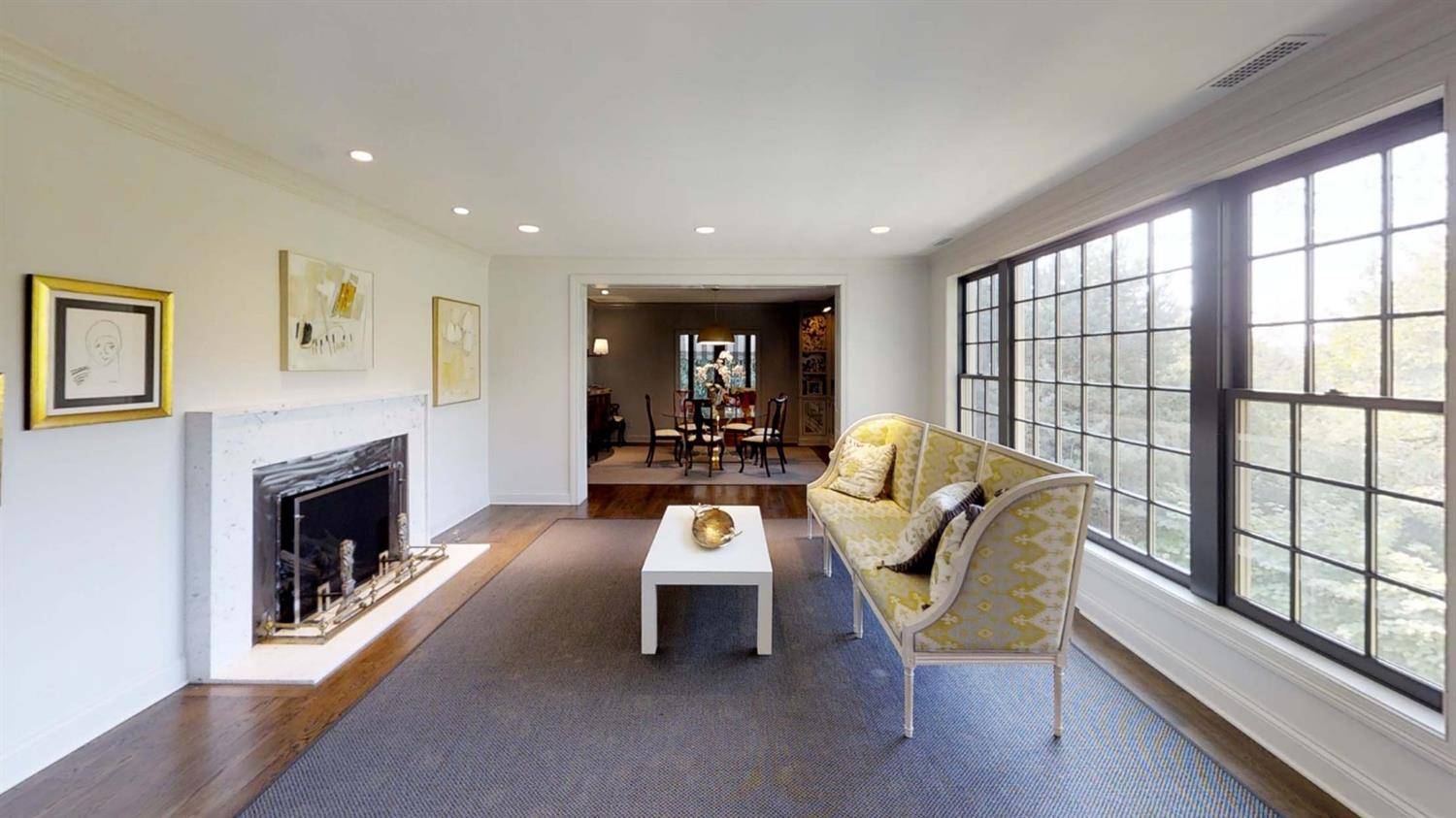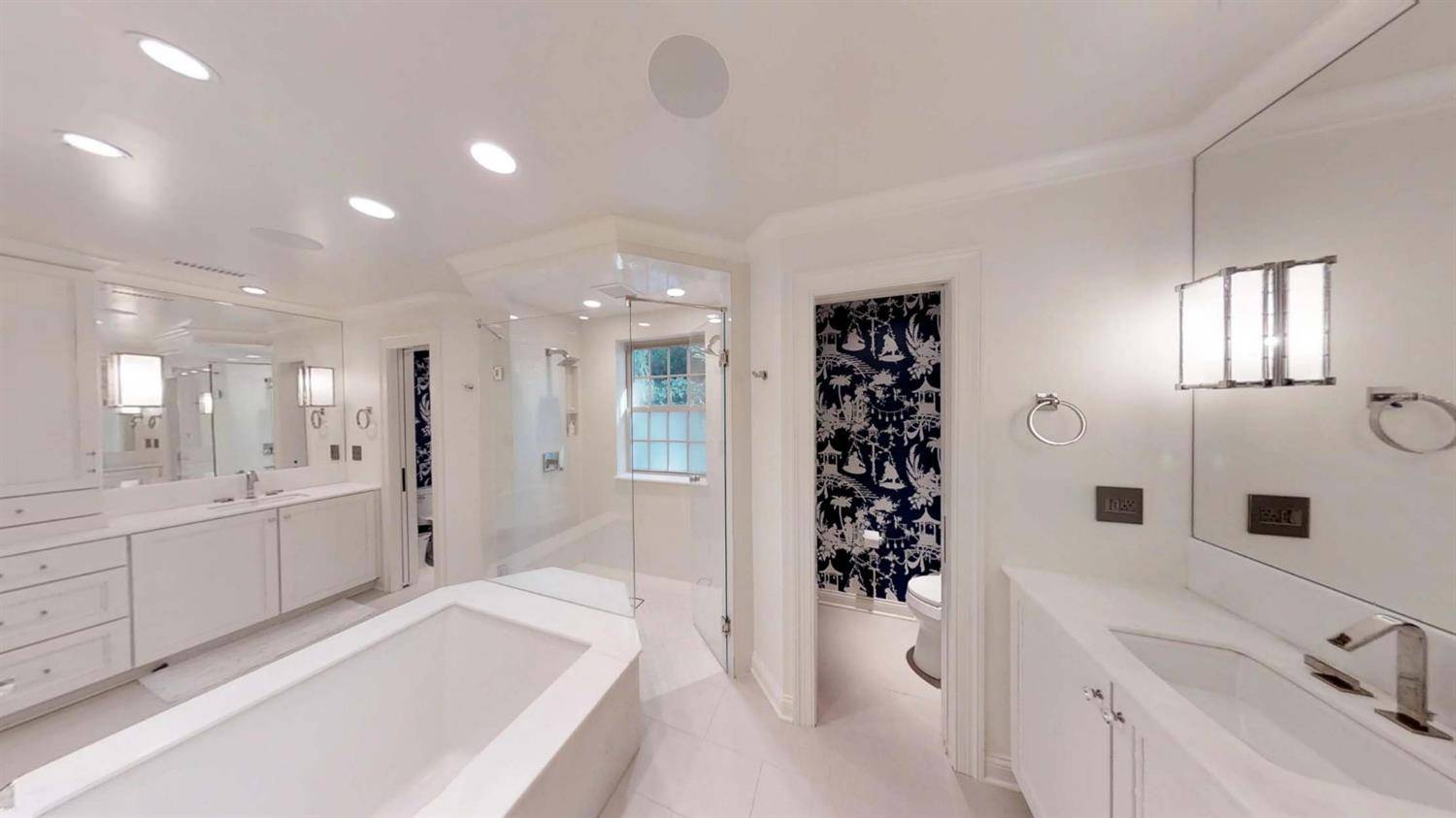 Every room of this home possesses more than one visually interesting component and allows for easy design and a clever use of space. In the kitchen, an adorable breakfast nook is fitted with windows and bamboo blinds, creating a simple yet distinct look that relaxes the viewer while providing ample light on serious tasks, like eating cereal in the morning. The formal living room's fireplace is extremely simplistic, yet so extremely interesting at the same time. The straight lines and lack of trim comes together to create a sense of modern design, while being humbled by the dark wooden floors and traditional windows. This wall of windows creates the airiest and most open layout, making design easy and fun. The master bathroom is the perfect getaway; with the tub in the middle surrounded by white vanities and counter to ceiling mirrors, this bathroom has it all (and feels massive, too!)
2664 Section Road, Amberley, OH 45237
Amberley's vast front yards and historic homes are yet another display of the timeless homes that fill Cincinnati's historic neighborhoods. The stone base and siding covered upper, paired with the bright blue shutters, gives a French-country flair to the facade of this beautiful home. The crawling ivy covering the sides and a portion of the home's front hints at its ever so treasurable age. All it needs is some simple landscaping and some English Traditions furniture and it's good to go!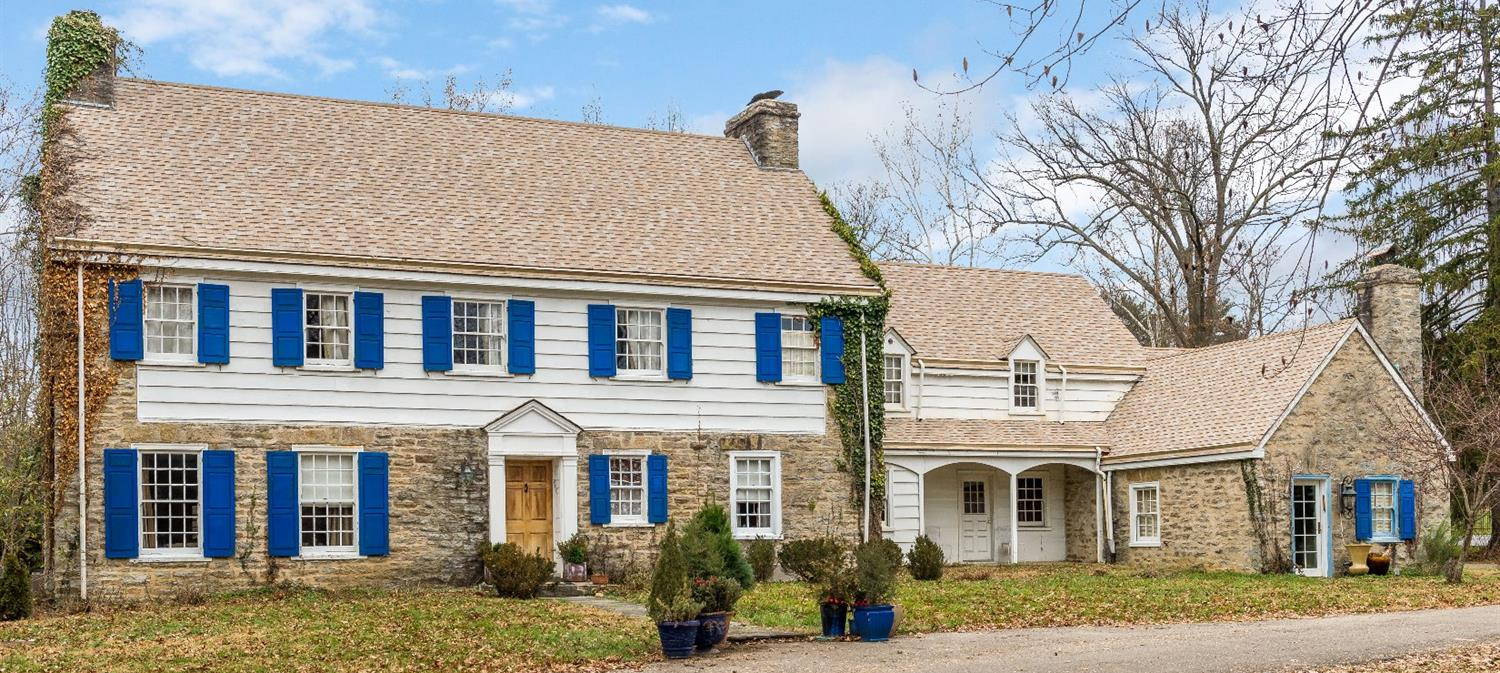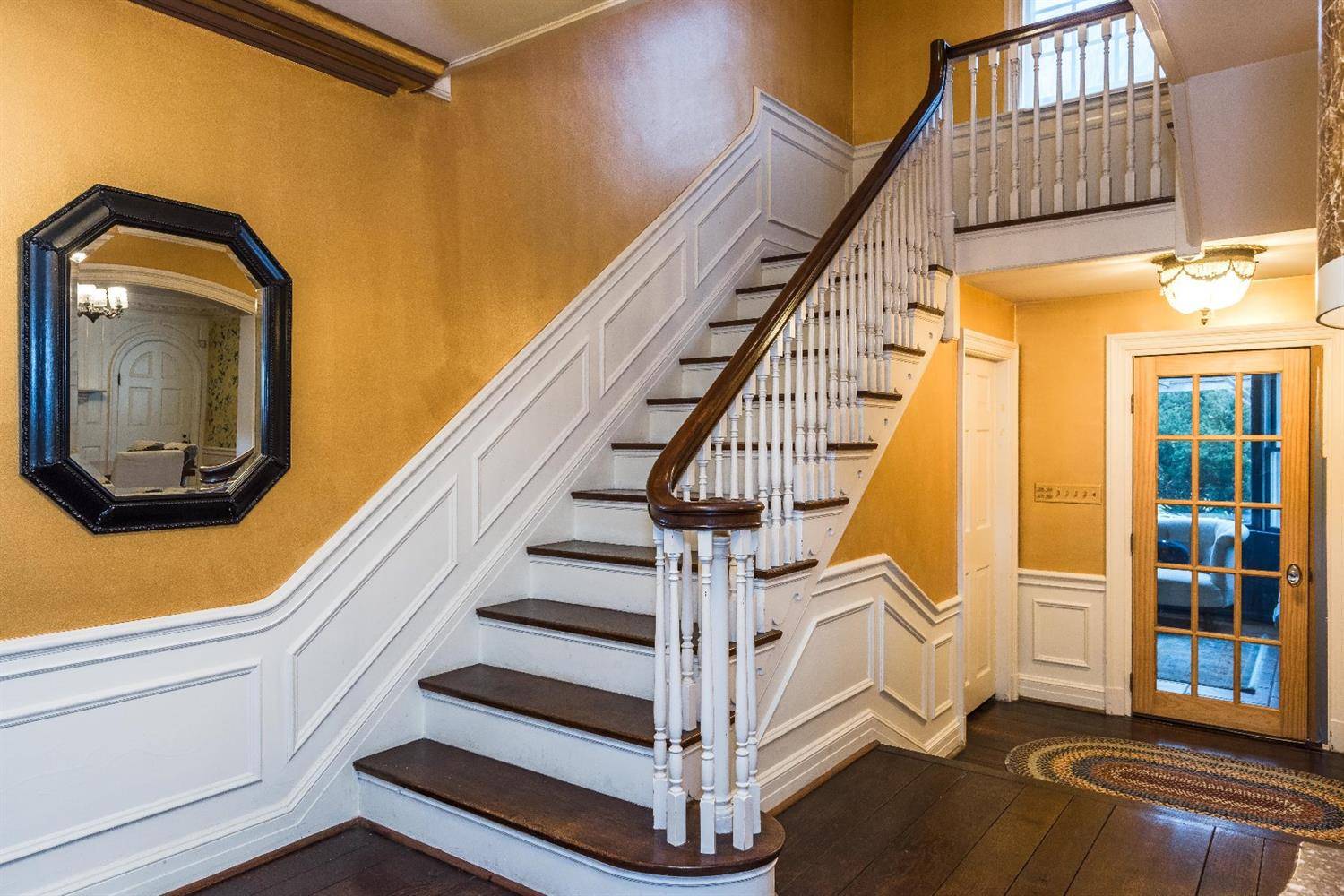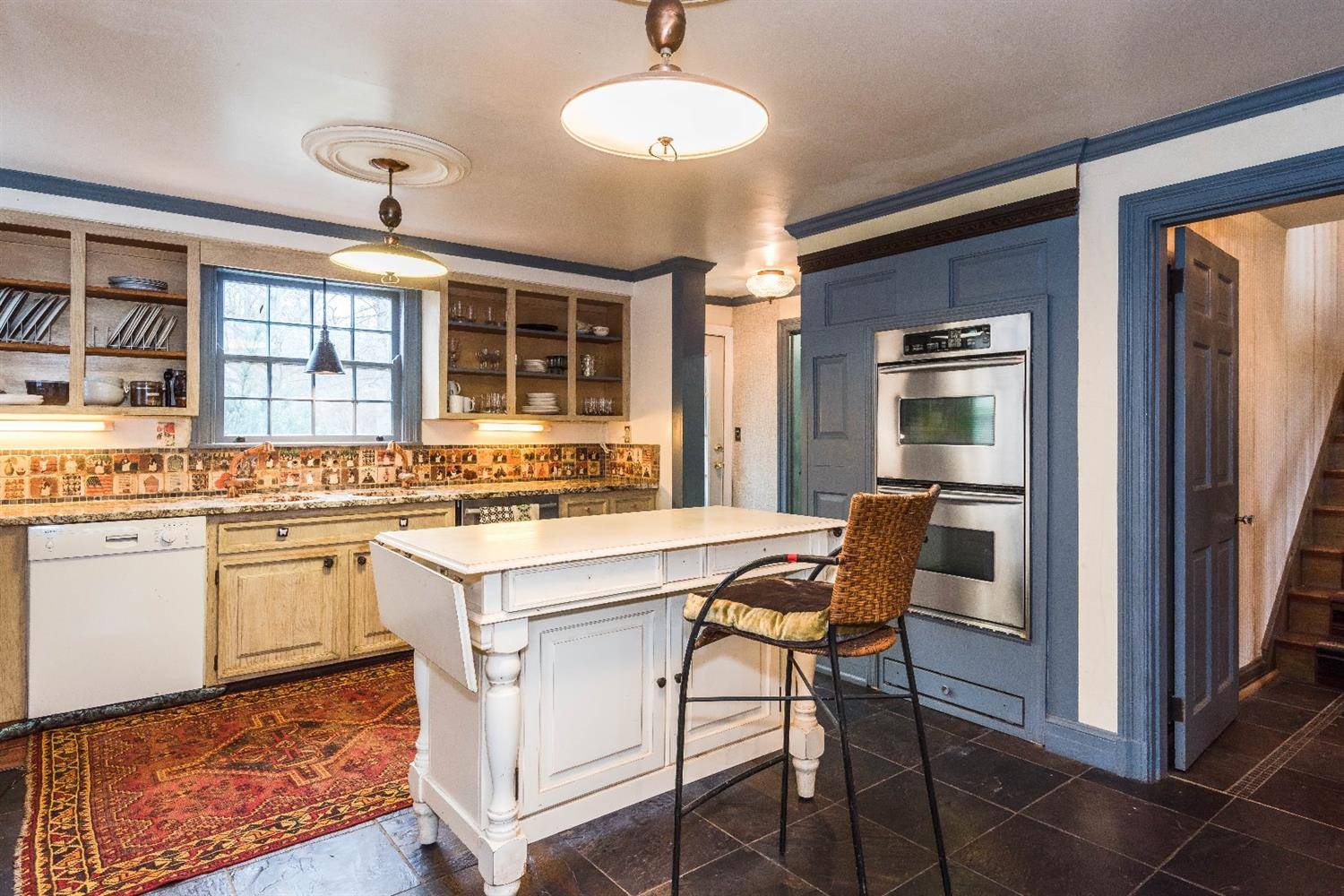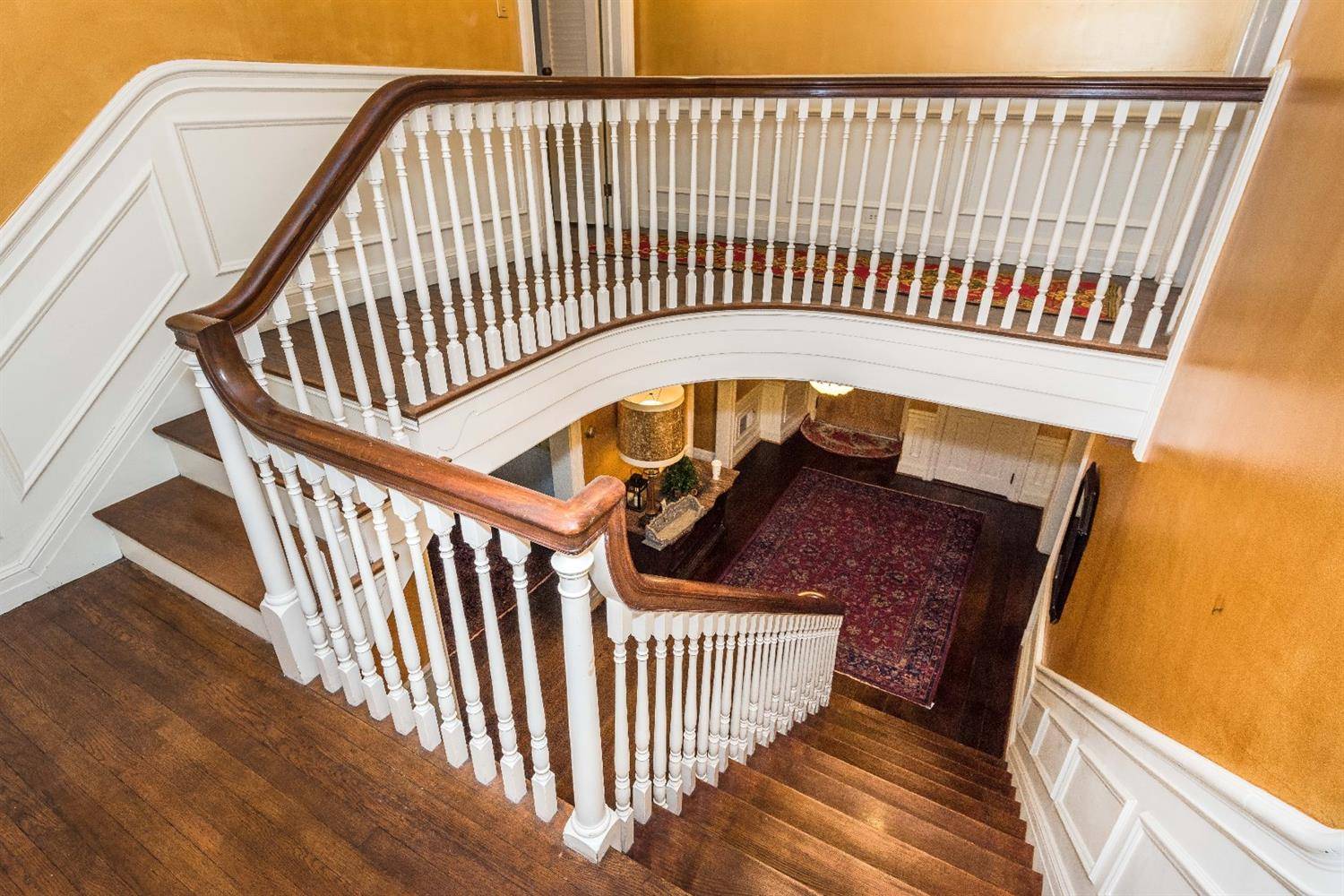 When a home ages well, it shows. Upon entry, you are greeted with a grand staircase that showcases the interior's beautiful wainscotting and stunning railing. The wide, original wood floor planks reveal much about the home's age and history as do architectural elements like the kitchen, which remains seemingly untouched from the first owners. The flair of this home is apparent in every room, especially the kitchen, where the trim is painted a dusty blue that adds a unique feeling to the space and presents color to such a classic design.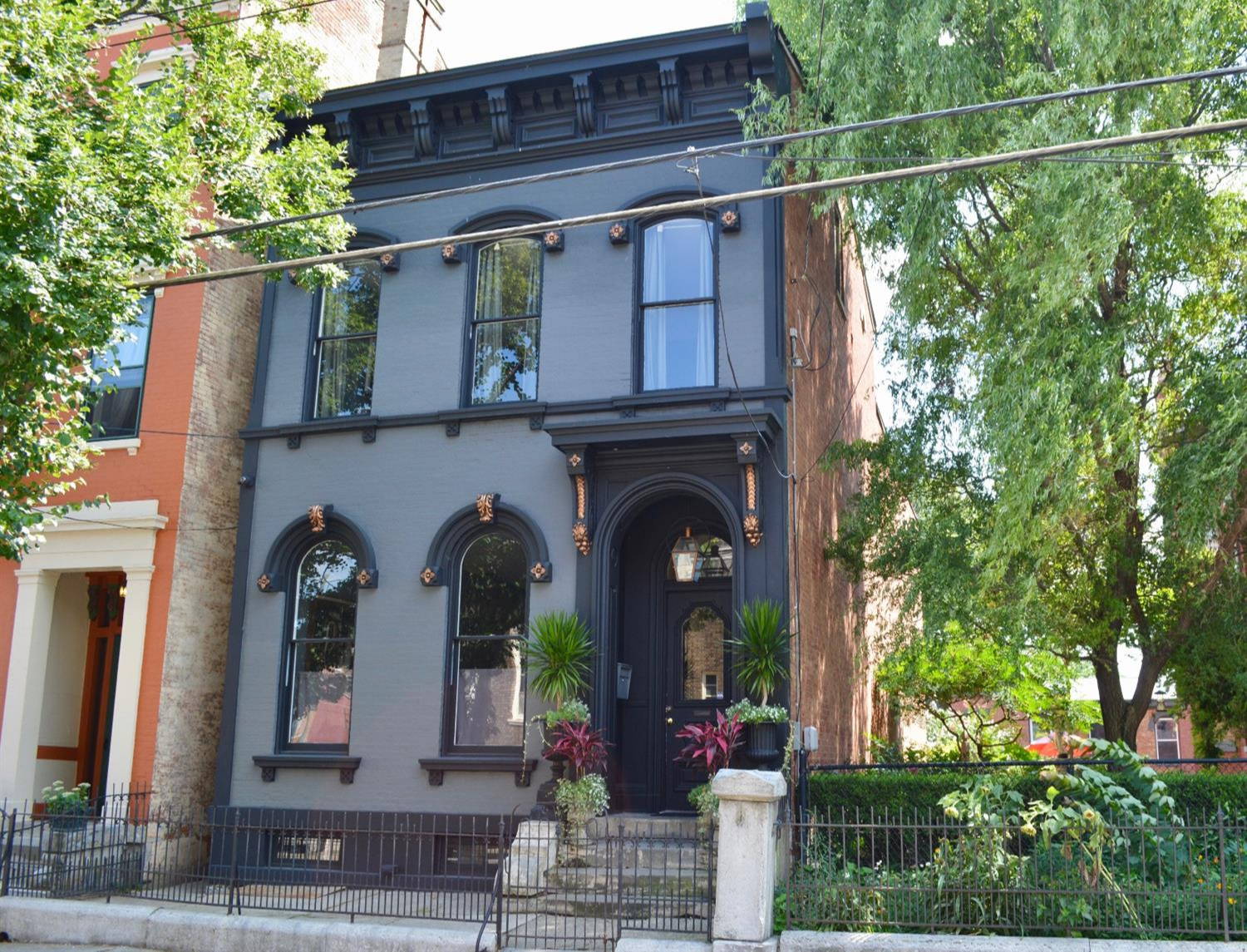 909 Dayton Street, Cincinnati, OH 45214
This Cincinnati home emulates that of a San Francisco townhouse with its stone staircase coming right off of the sidewalk, tall windows, and unique paint job-- how fun is that? The exterior color is clean and simple, but distinct enough to make it stand out from the rest. This darker scheme allows for the surrounding greenery to be brought to the foreground and truly show off its beautiful colors. Unique, old windows cover the facade, proving to be light and airy, both inside and out. Also, it's not crammed between two other townhomes! Its entire right side is exposed, allowing more light to be brought in through windows on that side.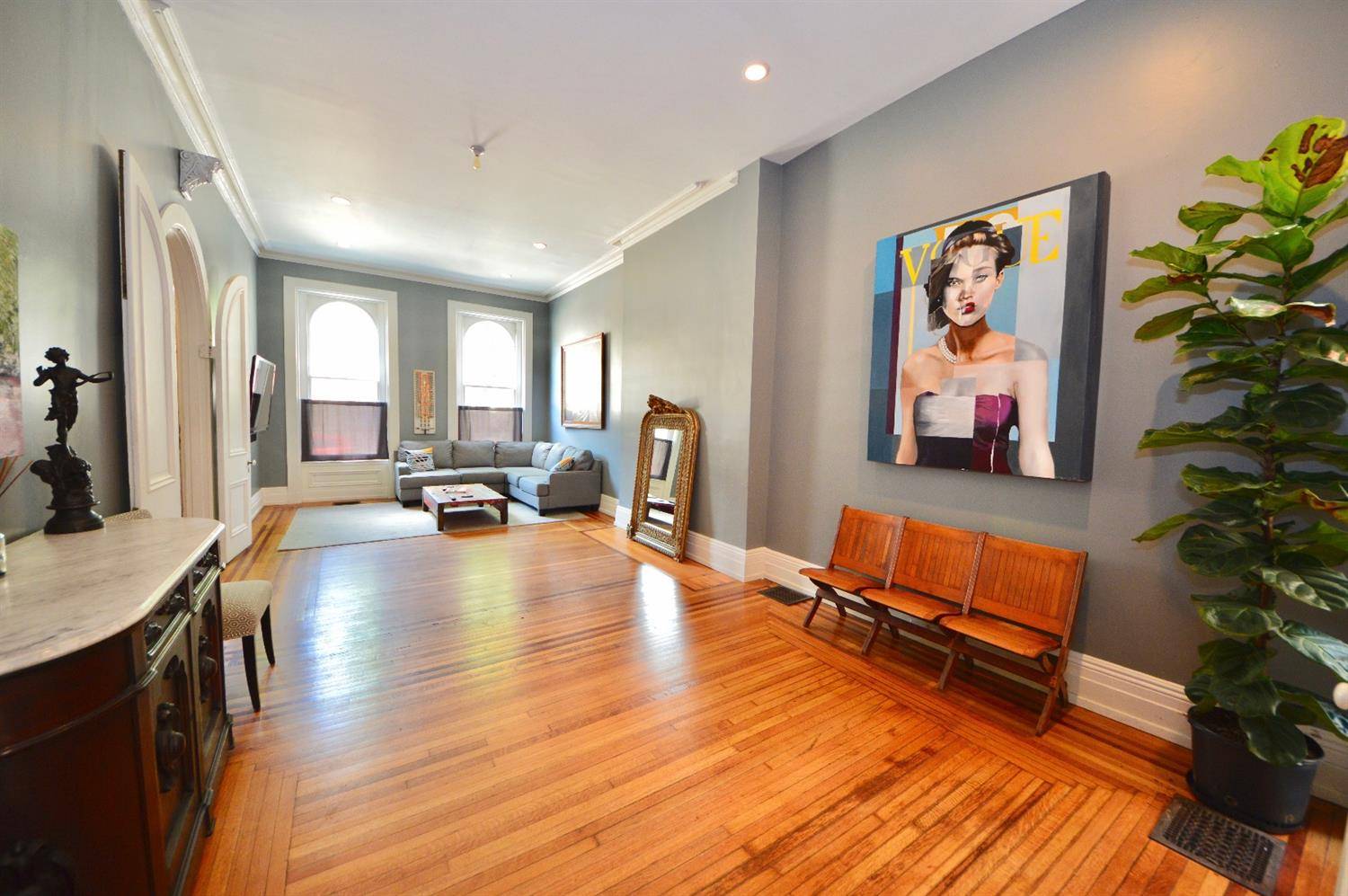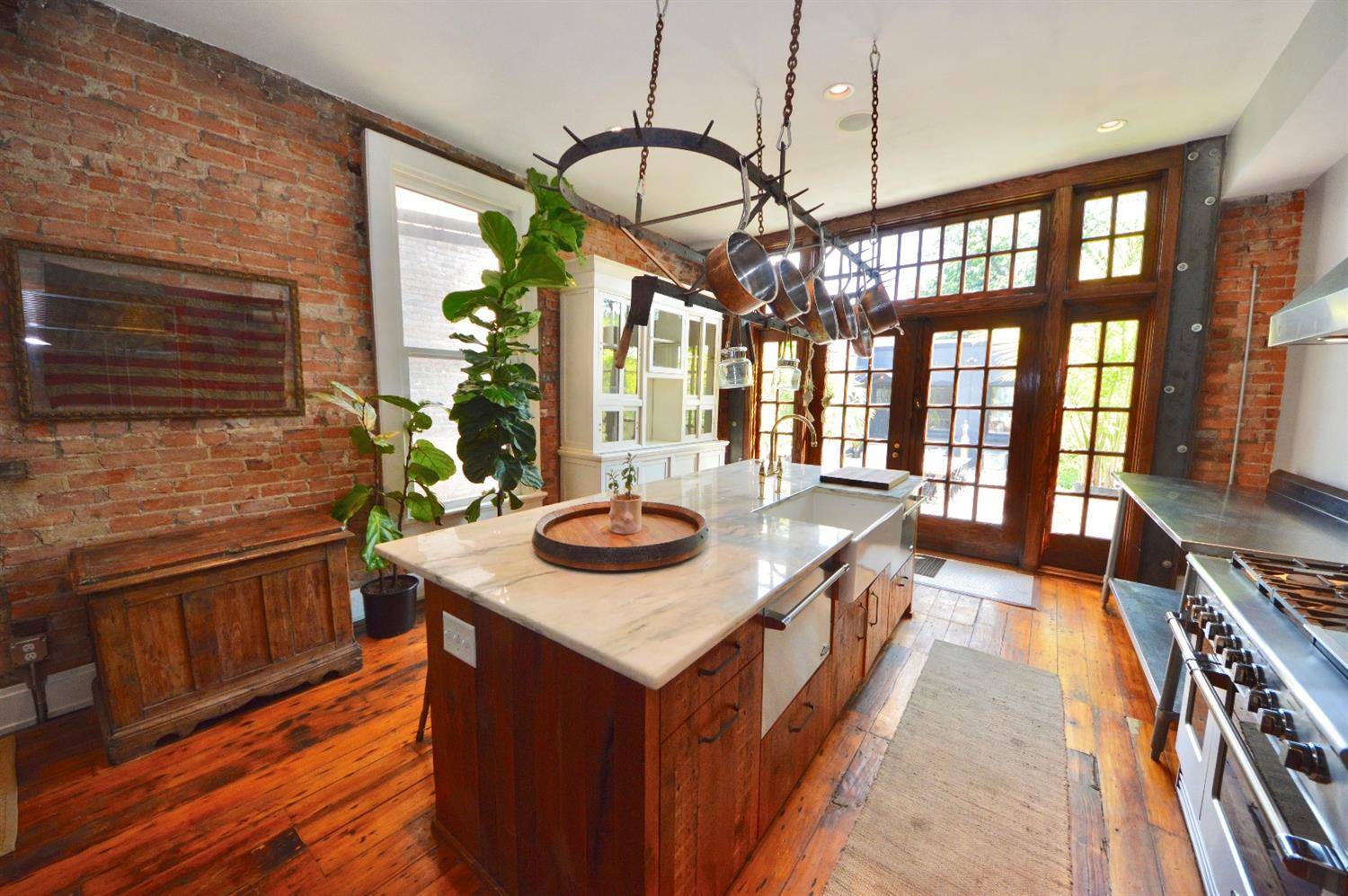 This home boasts massive rooms and extremely gorgeous hardwood floors, most likely original to the home. Tall ceilings and large windows create a feeling of airiness and the simplicity of the layout allows for easy, yet distinct design. The cramped foyer with most prominence on the staircase is an element that make this house feel homey. In the kitchen, a large center island, surrounded by beautiful and original brick walls, creates plenty of counter and preparation space. A wall of floor to ceiling windows, again, brings ample light into the room, making it seem bigger and brighter.