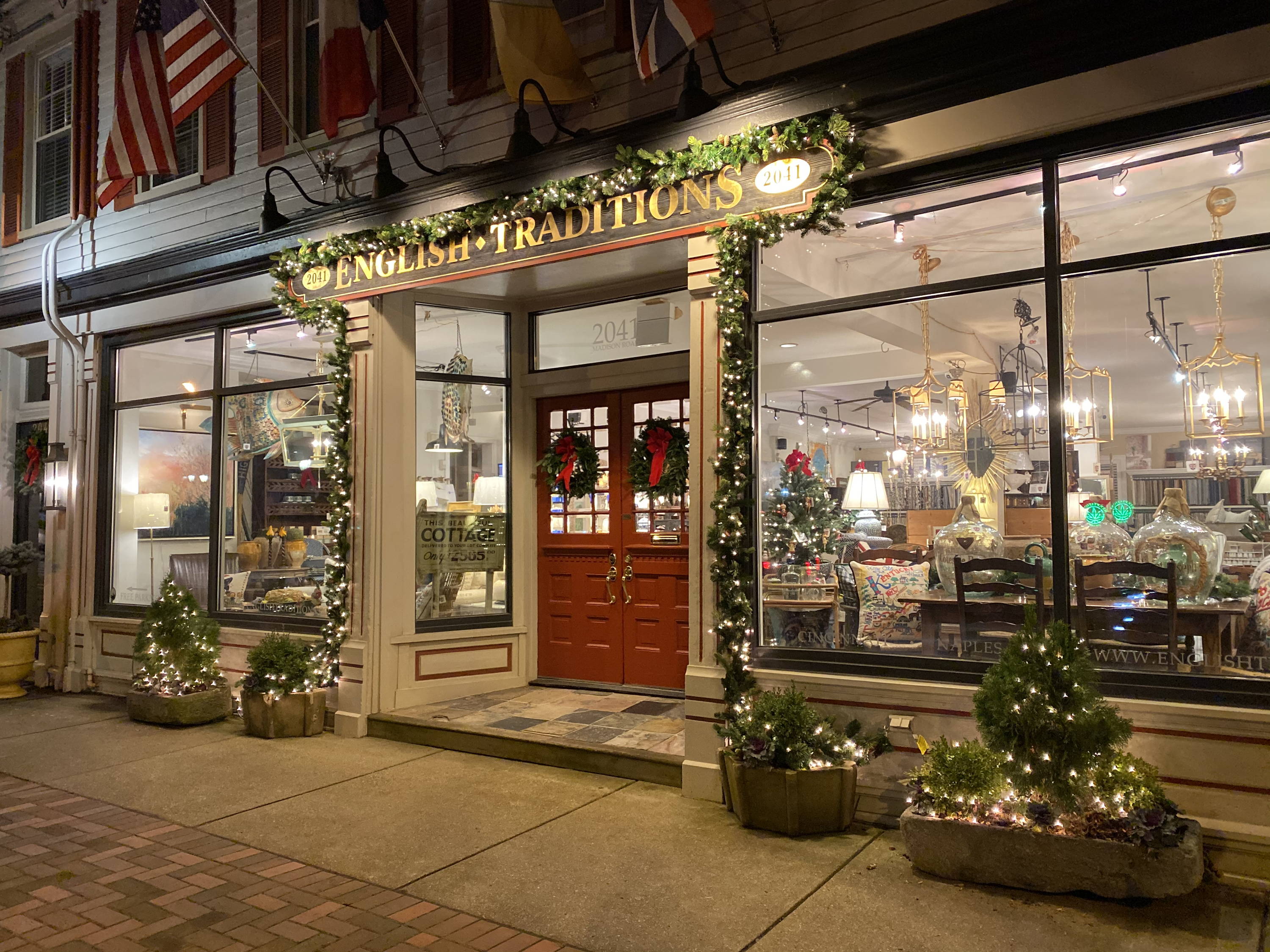 From our family to yours, Happy Thanksgiving! Whether it be our friends and families or the food on our tables, Thanksgiving is a marker for all that we have to be grateful for. All of us at English Traditions would like to thank you, our customers, for all of the memories and support you've given us over our 27 years of business. Never in a million years did we ever dream of the relationships we have created with our customers. Traveling across Europe as your source for home furnishings has been the most incredible and enjoyable experience and we are more than excited to continue to provide you with these eternally special pieces for your homes.
As the grandson of owner Mary Cordill and the son of owner Casey Cordill, I, Luke Cordill, have grown up in the store (and now am an employee at the store!) From as early as I can remember, I was hiding in the walls of fabrics and crouching under dining tables as I watched my dad and Mimi talk to customers as friends. I think a lot of us forget how special furniture can be. To me, a dining table is more than just a dining table and a sofa is more than just a sofa. These pieces are the centerpieces of our memories and the bases for the lives we live. Watching my family provide other families with these special pieces has been more gratifying than I can even explain. Again, thank you, all of you, for the continued support and business you have given us over the years; without you, we would not be here, doing what we love.
As our gift to you, we are introducing our winter sale later today, so stay tuned to be the first to know about some of our best deals yet. We promise you won't want to miss out on this. Happy Thanksgiving!