Ah, the bathroom… one of the most fun spaces to design. From vibrant wallpapers and flashy hardware to muted colors and minimalistic designs, our bathrooms are all unique in their own way and they're reflections of who we are. We've compiled a couple of bathrooms from Pinterest and Instagram that we are obsessing over.. enjoy!
1. Isabel Lopez-Quesada's Spanish Country Home
"A house, like a person, should blend traditions and modernity," says Isabel Lopez-Quesada, a renowned Spanish designer whose work spans all across the globe. "Why do a house in just one style? Being narrow-minded is not the message you want to pass on to your children." Her worldly touch mixes the rough with the pretty to form a perfectly balanced design. The beaming sun and floating sink bank (which I am dead over) are the main features of the space, and there are no competing elements. This makes for a serene, calm, and simple bathroom that I could spend hours in.
2. Jenna Lyon's Marble-Clad SoHo Bathroom
Jenna Lyons clearly knows a thing or two about creating a warm and welcoming space. When interviewed by Allure Magazine, Lyons said "for the marble, I wanted something really dramatic. I was seeing a lot of Calacatta gold and Carrara marble, but I didn't really want to have a white bathroom—everyone has a white bathroom." Her choice in stone is arguably the most stunning feature of this bathroom, and she complements it well with brass fixtures and other mirrored elements. Fun fact, this bathroom is one of the most pinned bathrooms in Pinterest history!
3. Beautifully Restored New York City Home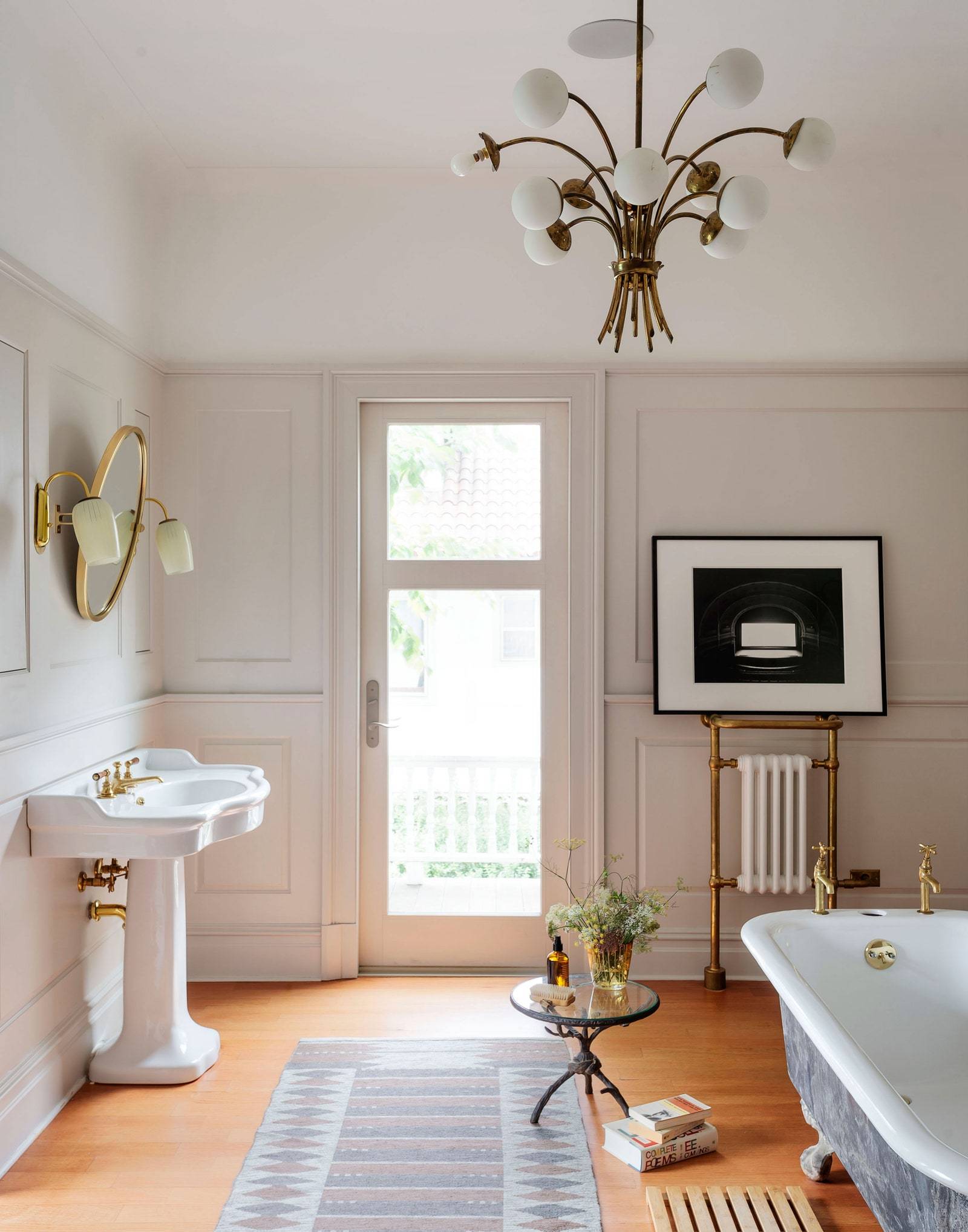 At this point, it's almost a "rule of thumb" to start your bathroom design with a light, blank canvas-- this is quite the canvas. Gorgeous (and historic) paneling covers the walls and pairs beautifully with the pedestal sink and original tub. The home's designer Ryan Mahoney says "we wanted a conversation between old and new, and to feel this high level of craftsmanship." I love the old-fashioned nature of this space that feels updated by the streamlined and minimal design.
Image courtesy of Architectural Digest.
4. Another Isabel Lopez-Quesada Parisian Bathroom Design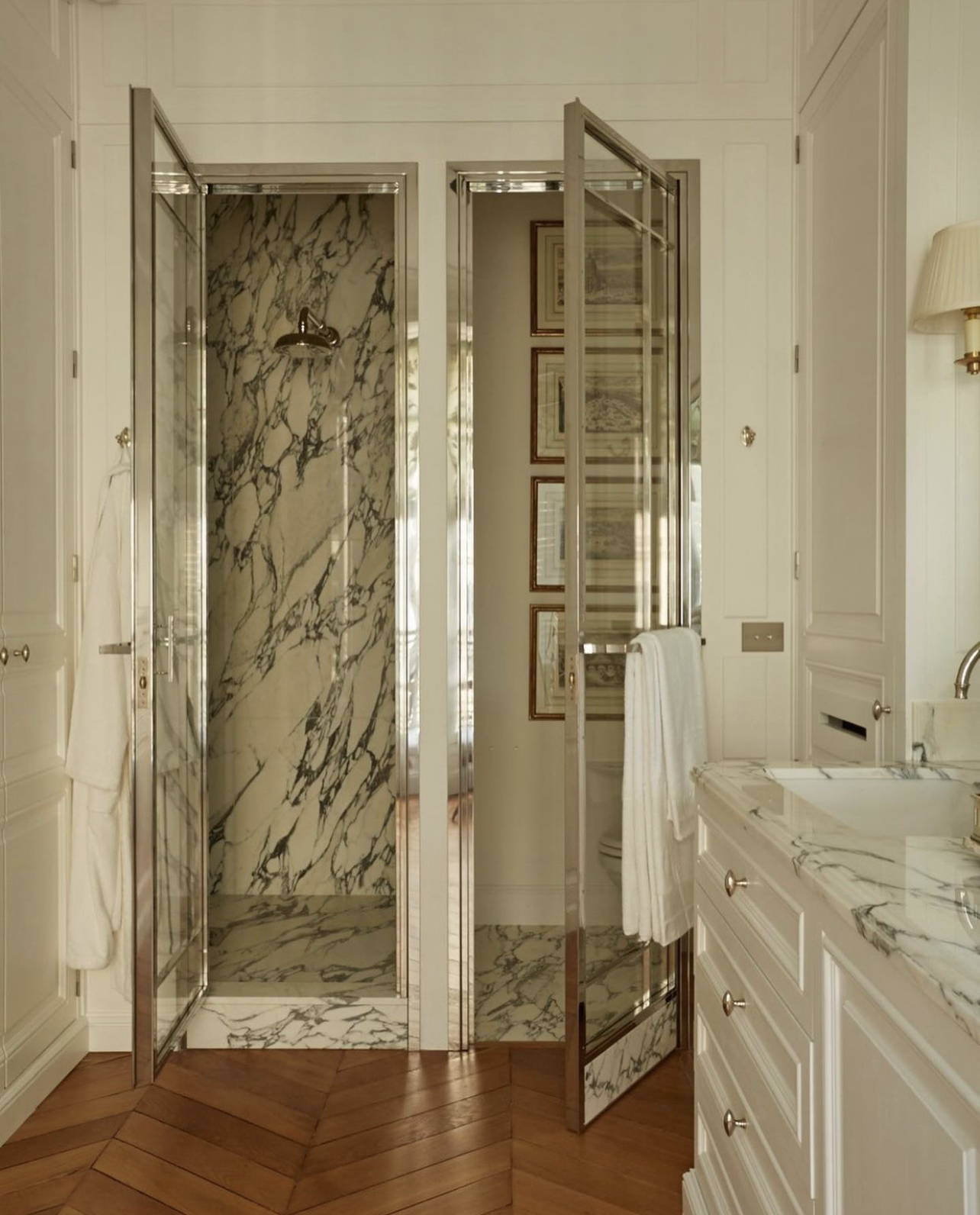 Pinterest must be aware of my love for this designer. Her spaces are so magical, so calm, and so balanced. This bathroom in particular beautifully showcases a richly veined marble slab by framing it with nickel shower doors. The simplicity in the color palette is another show-stopping feature because it really allows for the slabs of marble to speak for themselves. Insanely stunning!
Image courtesy of Isabel Lopez-Quesada's Instagram.