Back in the day, the fireplace was a gathering place for warmth and comfort-- the only source of heat in a home. Thanks to modern day inventions, the fireplace isn't nearly as important as it used to be, however, if you're lucky enough to have a fireplace, styling it can make a huge difference in your design. Here are some of our best tips when it comes to creating the perfect tableau.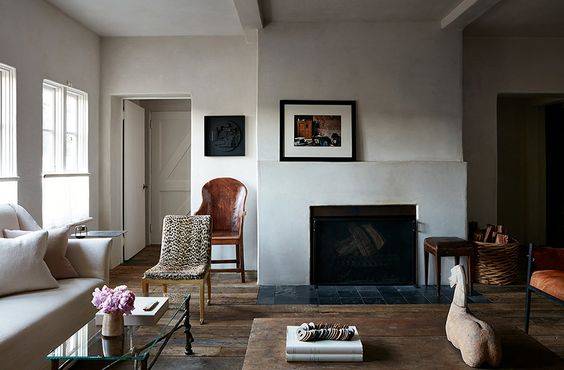 The best place to begin your styling is to start at the mantle. Depending on height, you might need to play around with the following elements to achieve the perfect, multi-layer look.
This is the best way to add height into your design. Whether they're traditional french antiques, or even if they're more modern and bold, there is almost always room for candleholders. Don't forget about the candles to outfit your holder; we carry our own beeswax dinner candles that we can't suggest enough.
The only way to make your space feel like your space is to introduce pieces that reflect who you are. Objects acquired on travels, passed down antiques, and even artwork are just a few of your options when it comes to furnishing your mantle.
Flowers are an obvious touch that can complete any vignette, but consider more untraditional touches of nature to complete your mantle styling. Maybe try an oversized shell if you're trying for a beachy look, or even large dried leaves for a unique room centerpiece. The possibilities are endless, and the most important thing to do is to make it your own!
Don't stop at the mantle! The best designs are multi-layered and worldly.
In any design, you want layers that cause the eye to flow up, down, and side to side. Once you've cultivated your mantle scape, try a woven basket at the hearth to add texture and warmth. Try an ottoman or two at the front of your fireplace to draw the eye outward; your design shouldn't be too flat, so have fun with it! Try varying textures, colors, and patterns to achieve the best possible arrangement of your pieces.