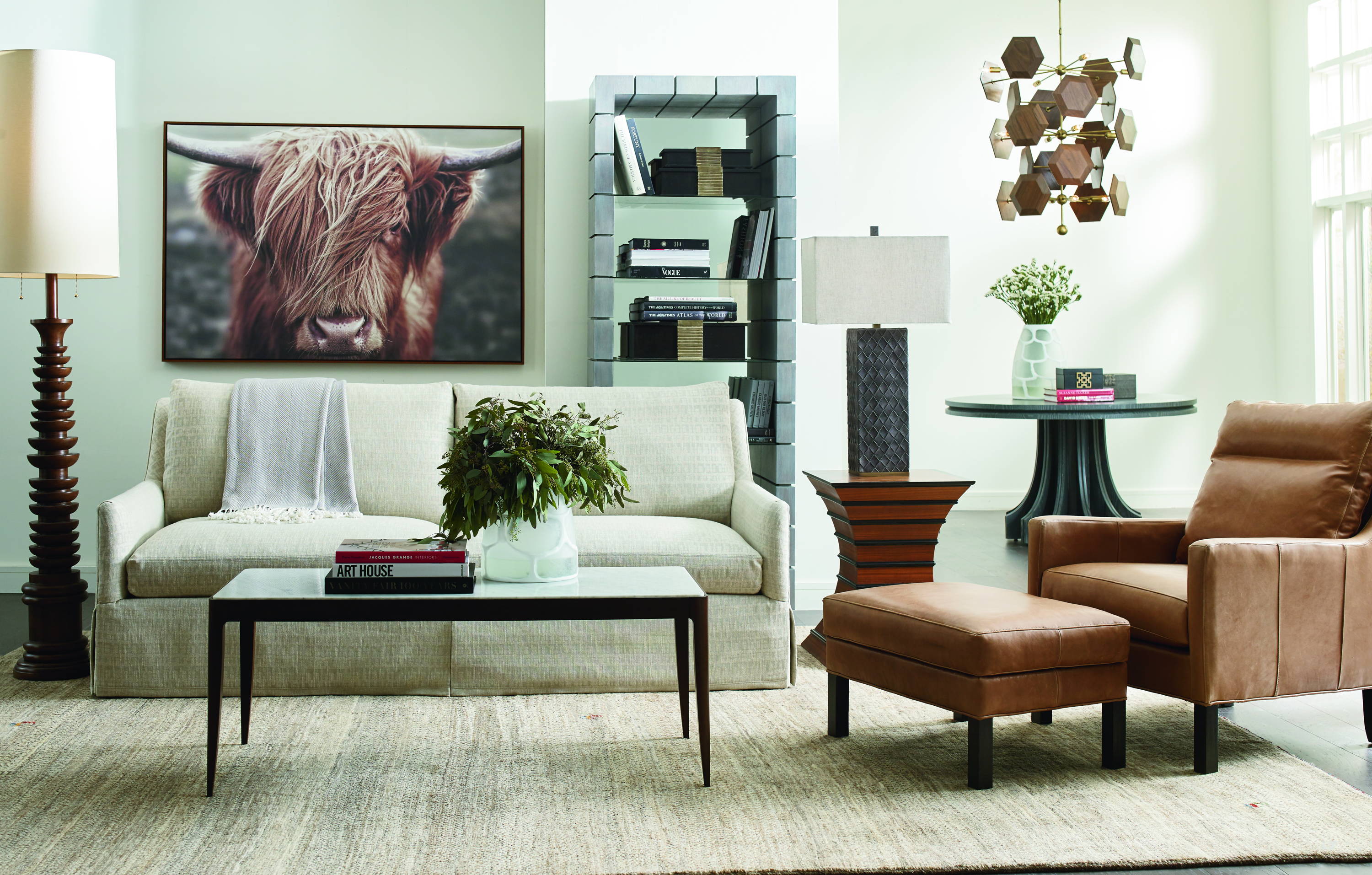 Every time new pieces are carried through our front doors and onto our floor, excitement fills the air. New inventory is always fun, especially when you know its timeless and the highest of quality. We recently placed an order with one of our most trusted upholstery vendors and we can't wait to see what you think. Here are some of our favorite new pieces.
The Herringer Swivel Chair
The Herringer Swivel Chair mixes traditional style with utility and loads of comfort. Its capability to turn in every direction makes it the perfect chair that can be placed for a space's design but turned for functionality.
Like all of our upholstery, COM, or "customer's own material" can be used to finish the piece, making shopping fun and personal.
The Herringer comes in not only a swivel, but a swivel glider in both leather and fabric, as well as a stationary option, also available in leather and fabric.
The Dawson Sofa perfectly combines streamlined design, clean lines, and plush comfort.
Available in a standard, long, and apartment size, this sofa will mesh perfectly into any design. What's not to love about easy design implementation?
As previously stated, this and all of our other upholstery is available in COM, including both fabrics and leathers. Who doesn't love custom?
The Nathan Power Recliner
Although it may seem so far in the distance, Father's Day is approaching more quickly than we think. What else would Dad love more than reclining on his chair while watching golf? The answer: not much. That's why a power recliner is the perfect gift for Dad this Father's Day.
Available in stationary, manual, and automatic reclining, the Dawson chair will surely make Dad happy this Father's Day.
As always, this chair is available in the leather/fabric shown, or COM.