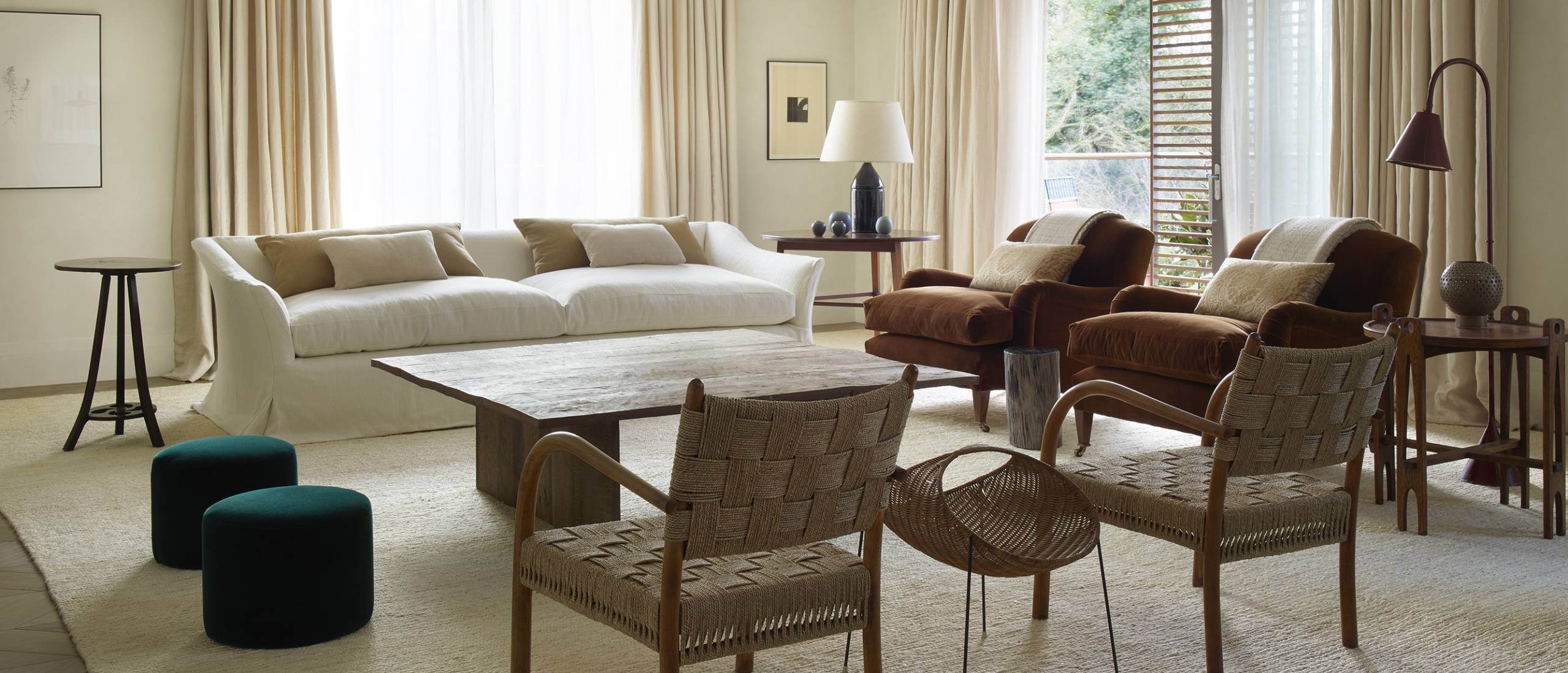 Pinterest is good for so many things– finding outfit inspiration, new recipes, and certainly– home design ideas. It seems every time I open Pinterest, I'm overcome with the desire to rearrange or refresh my own space. Whether it be a quick coffee table book switch or even a drastic furniture layout change, adjusting your space to your needs is important (and very fun!) Here are four cozy living rooms I'm loving– maybe this will be your source of inspo to finally hang that painting or move that set of chairs. Enjoy!
1. Holland Park Villa Designed by Rose Uniacke
Rose Uniacke's work for the Holland Park Villas, an upscale apartment complex in London, is the epitome of serene design. Her tasteful mix of linens, hard woods, bespoke lighting, and beautiful upholstery is a style that will remain for years to come. Uniacke contrasts one-of-a-kind antiques with organic contemporary pieces, creating a perfectly balanced space that is not only beautiful, but also practical. Some may call this "minimalistic" while others may call it "transitional"; whatever you label it, I'm sure we can all agree that this living room is inviting, peaceful, and filled with pieces we'd all love to call our own.
2. Jasper Conran's Wiltshire Estate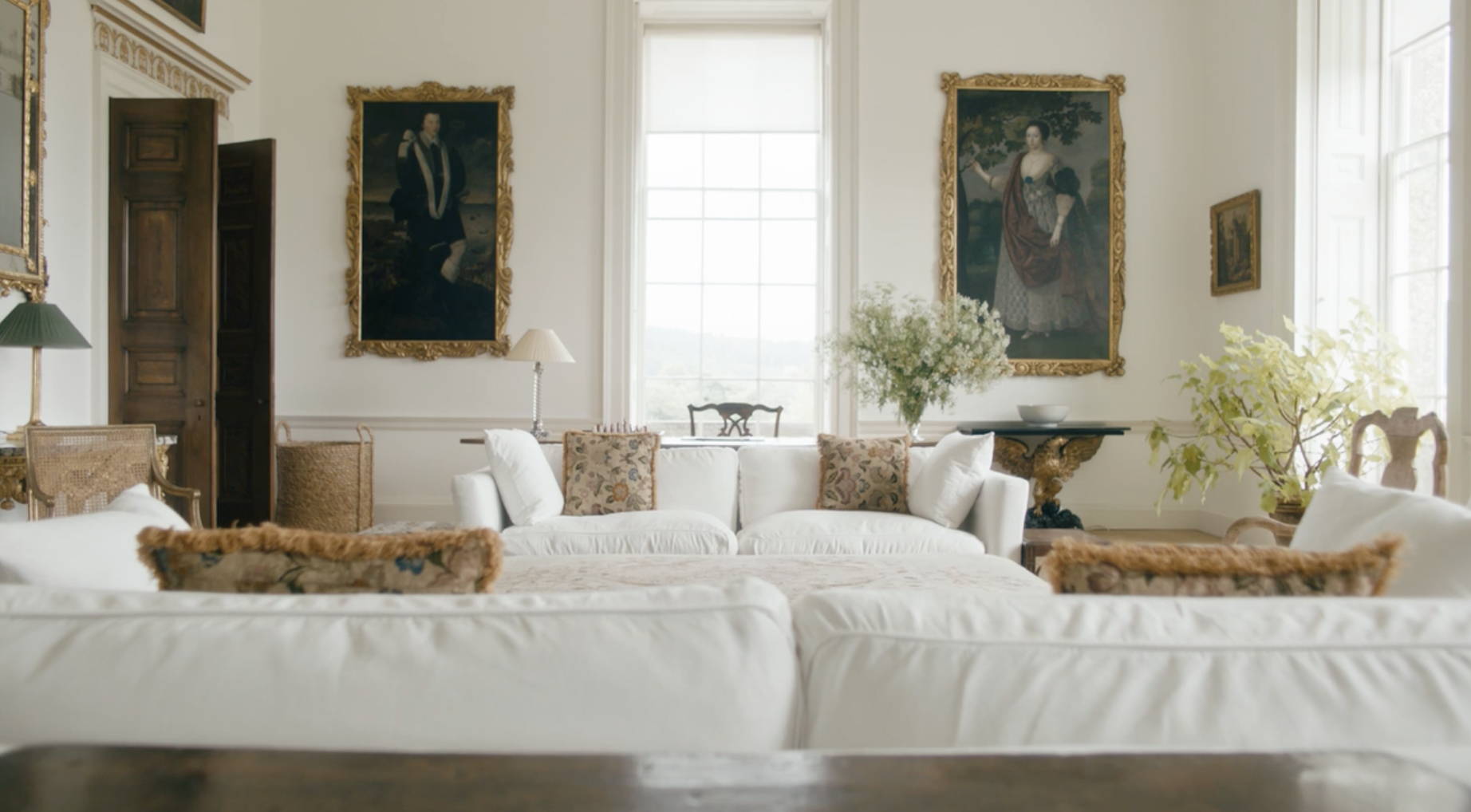 In his apartment occupying part of the New Wardour Castle, an English country house in Wiltshire, designer Jasper Conran is "decked out". I came across this series of videos on NOWNESS and was captivated by his eclectic mix of old and new. His designs have a lot to love, but one of the best features is the height of his ceilings. He beautifully accentuates the grandiose, castle-like nature of his space by outfitting his walls with timeless artwork and sticking to a neutral color palette. There is not much color, but where there is, it's done perfectly. Not to mention the windows– I mean… come on. What's not to love?
3. Hubert de Givenchy's "Manoir du Jonchet"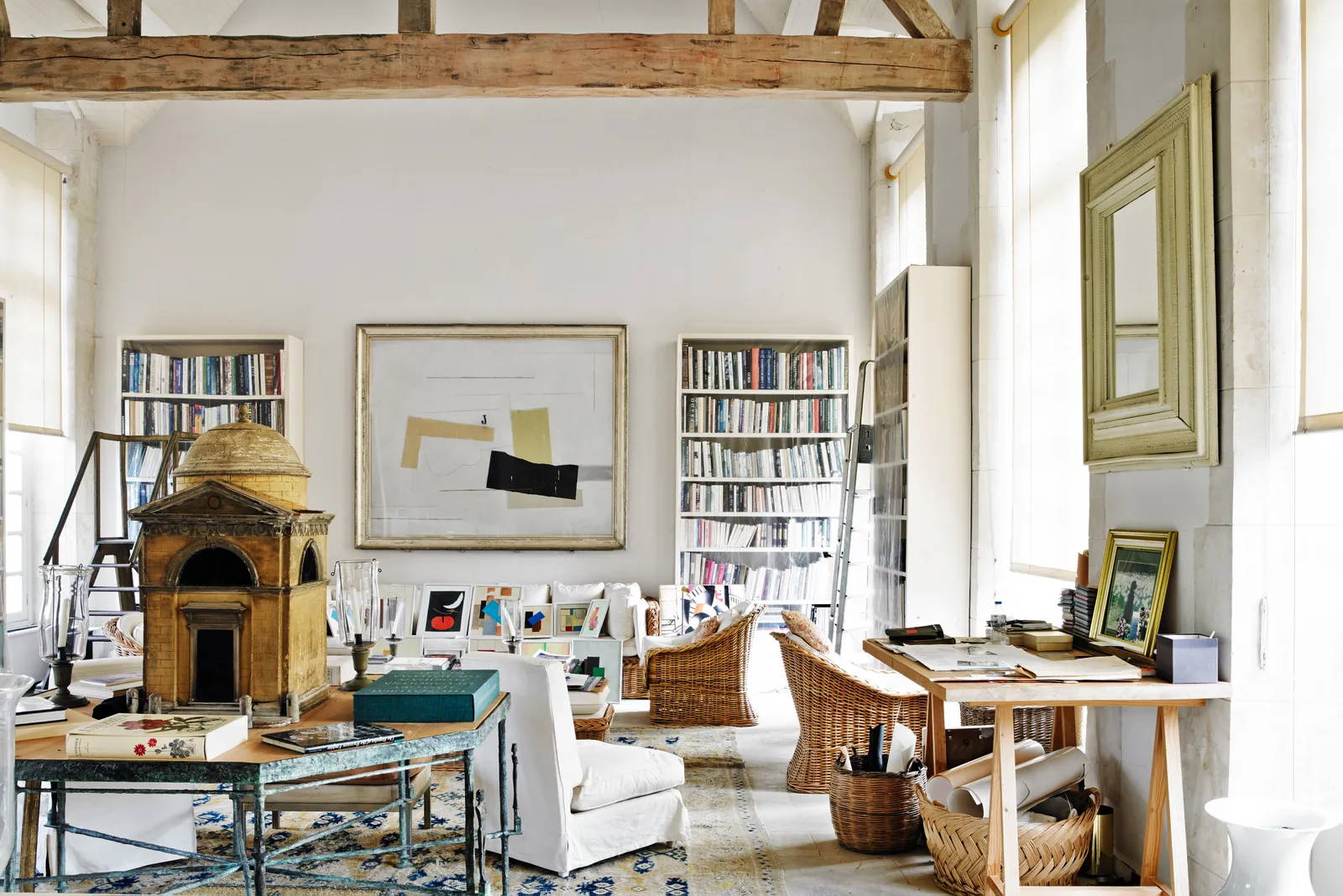 I've featured this space in a blog post awhile back (you can check it out here), but it's too good to not mention again. Everything, from the flooring and fixtures to the tasteful arrangement of books on a shelf, is done so extremely well in this living space. It reminds me a lot of my grandmother's own home– an organized, yet chaotic mix of collectibles, random nic-nacs, and beautiful antiques. My favorite elements of this design are the incredible wood beams and vaulted ceilings, as well as the cotton slipcovers and random arrangement of chairs and furniture. Again, what's not to love?
4. Parisian Apartment Designed by Fabrizio Casiraghi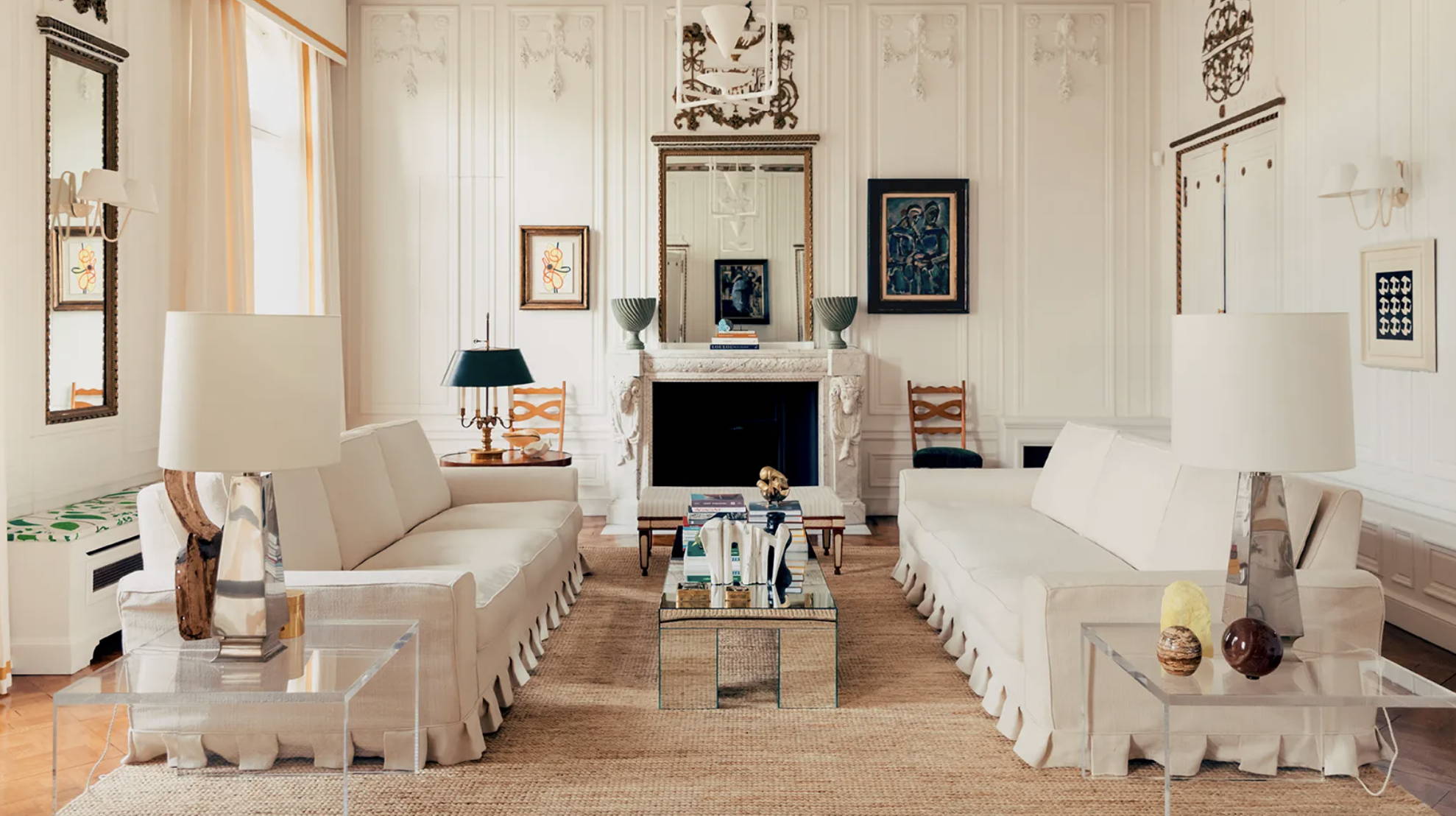 Fabrizio Casiraghi is, by far, one of my all-time favorite designers of this generation. His body of work ranges from residential to commercial, designing stores for the renowned candlemaker Cire Trudon and boutique hotels all around the globe. This space in particular features uniquely skirted sofas and mirrored glass coffee tables. This is how you do two sofas facing each other… Casiraghi is definitely one of the best.