If the thought of ordering custom furniture gives you a stress-induced panic attack, you might want to reconsider. We understand that ordering custom pieces may seem like an unapproachable task that seems too difficult to even try, but we have some suggestions that will make the process a whole lot easier. Here is why you should order upholstery and other custom pieces in advance to reduce stress and pressure down the road.  
Who wouldn't want their very own custom pieces in their home? By working with the lines we carry that cater to your needs, your custom piece will be a true reflection of your style and will fit into your layout seamlessly.
The holiday season may be a distant thought right now, but upholstery and leather orders placed in the next month are guaranteed to be completed and delivered before the holidays.
For almost all of us, the holiday season is a period of back-to-back entertaining. It's no myth that we often want to spruce up our homes before this season turns the corner; having people over makes us want a new set of dining chairs, a sofa, and sometimes even a completely redesigned space. If you're in the market for this change and wish to exclude stress from the design process, start ordering your custom pieces within the next month to be sure you'll have them before the in-laws come over.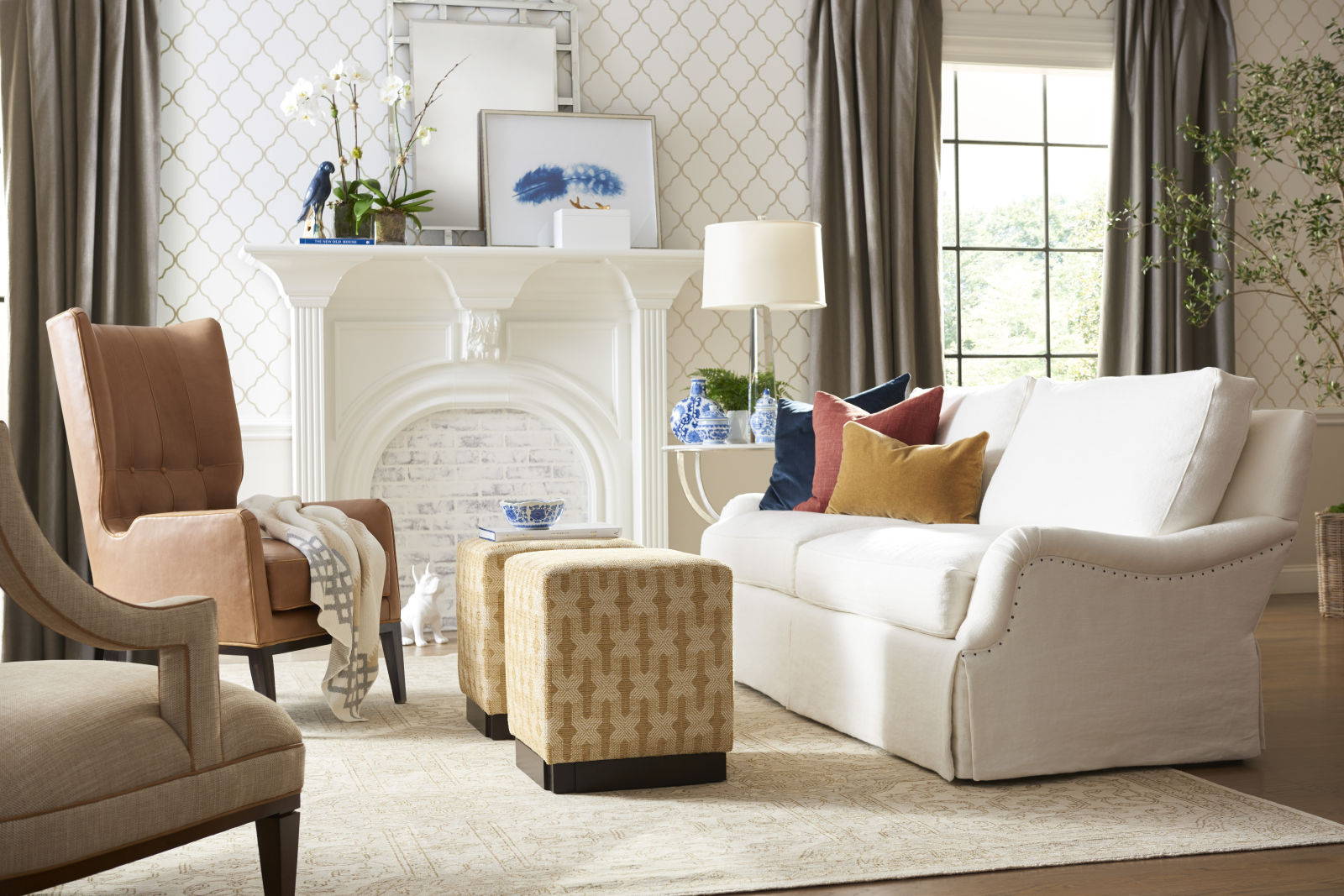 Don't know where to start? No problem at all. We are more than happy to help you find a good point to begin your custom furniture perusal and ordering. Whether it's a tufted side chair with a reversed trim, or a rug/sofa combo with coordinating patterns, we've got you covered. We promise to rid you of any panic or stress if you're faced with a deadline; order in the next month and you'll be good to go!