Clearly, everyone has different tastes when it comes to interior design and decoration. Some like a minimal, sleek, and modern look while others like a traditional, colorful, almost "cluttered" design… we are "others". One thing we can all maybe appreciate is a good bedroom design; one that invites you into bed and provides you with a prime sleeping environment. Here are just a few dreamy bedrooms that you need to see. Enjoy!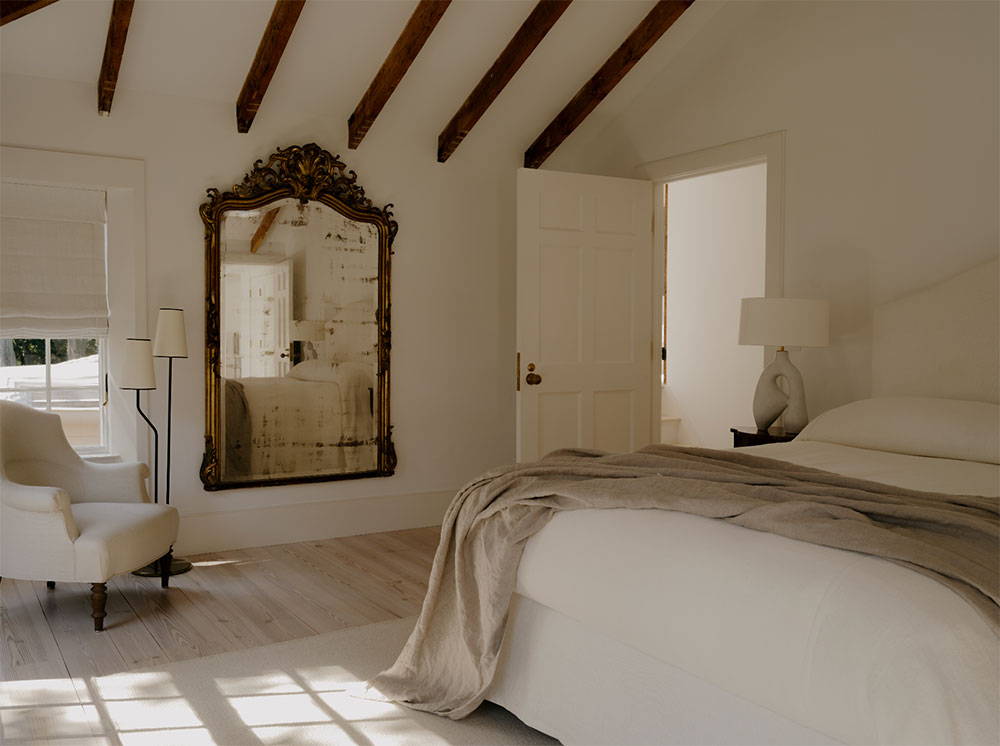 We're starting off strong with a breezy yet timeless bedroom design that features a soft color palette and essential earthy elements, like the gilded mirror, intriguing floor lamp, and natural wood beams. With these minor touches of heaviness, this room remains bright but grounded, and definitely invites you to jump right into bed. We just love it!
Veere Greeney, designer of this charming bedroom, says "make the city guest room a place where people can have an escape of sorts." Personally, I love the consistency in pattern on the walls and onto the bedskirt– it gives this small space a sense of uniformity and permanence that only custom fabric and wallpaper palettes can create. The bedside table vignette is nothing short of impressive as well. There are those earthy elements that are just imperative in every design scheme.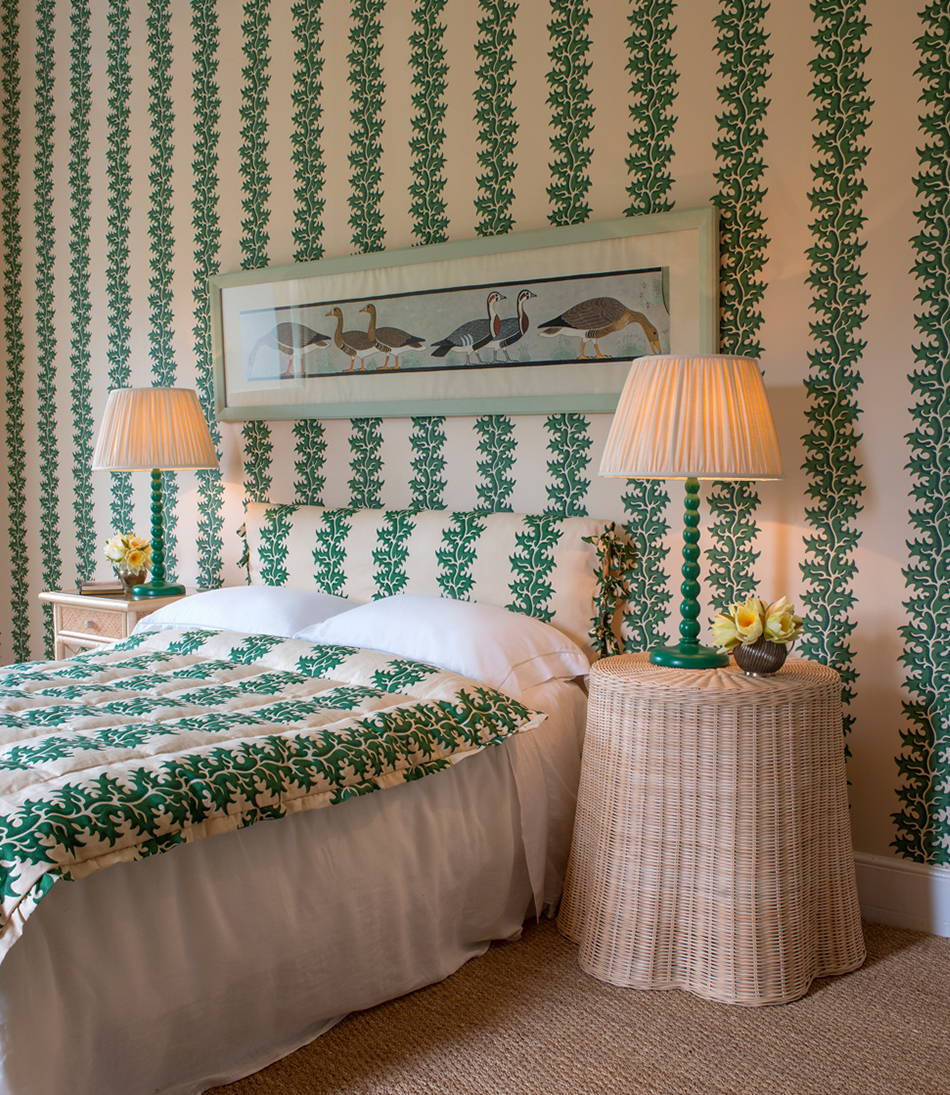 This design is proof that it doesn't take twelve pieces of furniture and tons of artwork to create a beautiful bedroom. It can be achieved simply by choosing striking design elements, like this wallpaper. Schumacher makes a paper and matching fabric almost identical to this one. If you're interested in ordering or would like to order a sample for FREE, email luke@englishtraditions.com and I'd be happy to source you the perfect paper.
This bedroom, by Phoebe Nicol Interior Architecture, is a prime example of how monotonous color schemes can create a sense of serenity and peacefulness that is so essential in a bedroom. This might not be everyone's taste, but the beauty of great design is that it can be appreciated by all. Personally, I love the fringe-hemmed pillows and the overall simplicity of this design. Click the image courtesy link to take even more of a peek into this beautiful project.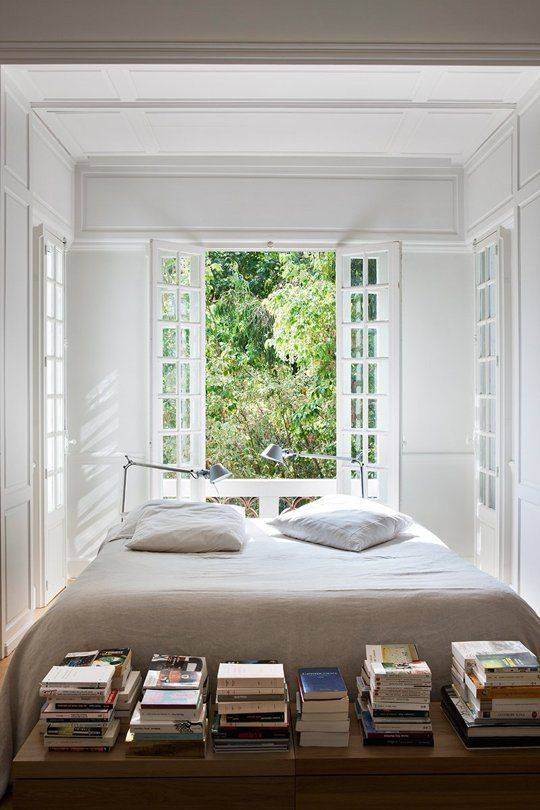 This bedroom is screaming in sunlight and calmness. There are very few elements so as to not overwhelm an already small space. The encapsulating french doors are exactly what I think of when I picture my ideal nap location and I'm just sure that this room is just as cozy at night with one of those book lamps turned on. Everything, from the bedding to the stacks of books, is as calming as it is inviting.