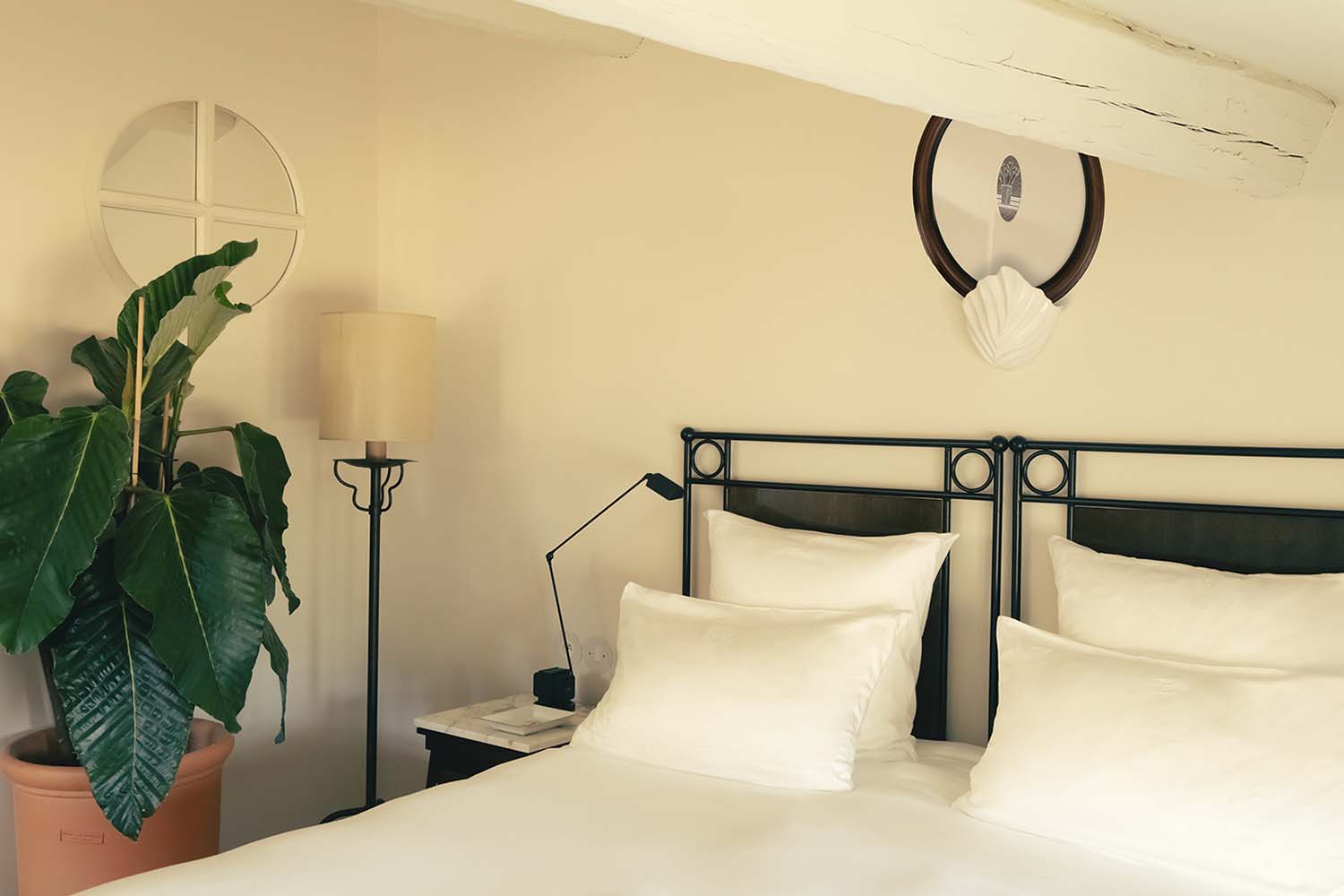 My dad and Mimi say "the French do it best." There's a special charm in the French lifestyle and it doesn't take much to fall in love with a quaint patisserie or an old chateau. From the historic moldings to the worn-in nature of their interiors, the French seem to be years ahead in style yet remain true to what's classic. One designer, in particular, is standing at the forefront of some of France's most upbeat and eclectic design projects. Fabrizio Casiraghi is a renowned interior designer who has remained on the AD Top 100 list for years. His style is elegant but down-to-earth. His spaces are as cozy and inviting as they are intriguing and distinctive. With clients such as iconic candlemaker Cire Trudon, AD France, and Le Cafe De L'Esplanade, there's no doubt Casiraghi is one of the hottest designers in France as well as across the globe.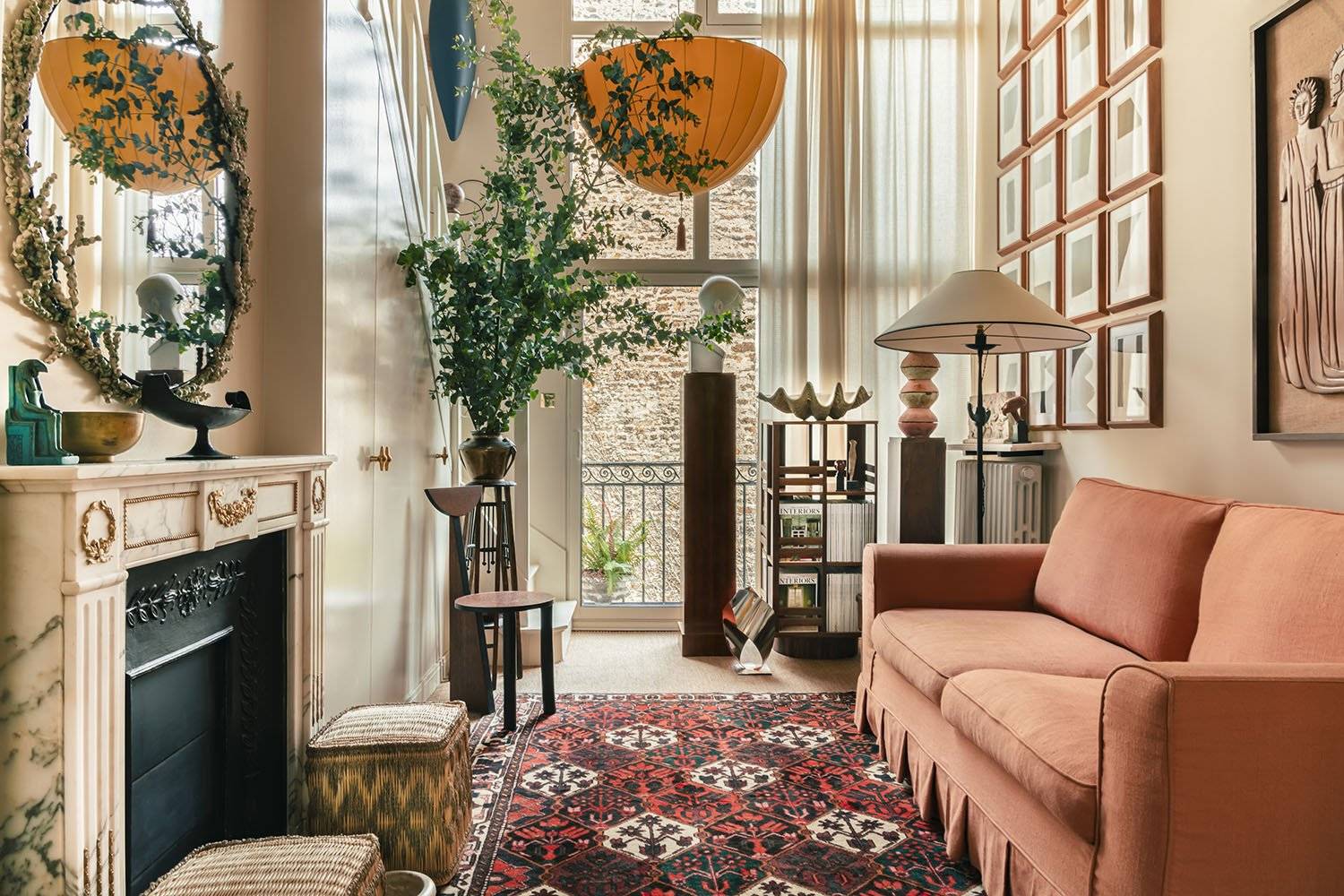 Born in Italy, Fabrizio Casiraghi first started his career in architecture, working for Dominique Perrault– the architect who designed the François Mitterrand Library in Paris. Casiraghi spoke to House & Garden UK and said that he spent a lot of time volunteering at Milan's Villa Necchi Campiglio– one of the most influential houses in Italy. "When I spent time at Villa Necchi, I realized my true love was interiors. I loved all the details– the handles, the curtains, and so on– so I decided to switch paths." His passion for these details shines through in all of his work. He is a master of mixing textiles, impactfully using lighting, and designing spaces that scream worldly.
Casiraghi describes his living room as a "collection of memories" and it bears great resemblance to my Mimi's taste in interiors. I call it organized chaos; a grand mix of old and new– matches from European hotels paired next to a bright pink Starbucks coffee cup sitting underneath a shelf teeming with a vast collection of glassware that spans more years than I've been alive. It's good to be a collector of memories, and Fabrizio Casiraghi knows how to do it right. His living room features a box-pleated sofa and a Victor Levai mirror above an original fireplace, both of which he commissioned for the space. Above the sofa sits a gallery of his father's paintings that are simple yet hugely impactful.
Casiraghi deals greatly in commercial projects as well. Serving clients like AD France and Cire Trudon, his eye for an elegant and cozy space expands into all of his designs. Hotel La Ponche in Saint Tropez, France is another prime showcase of his tasteful mixture of fabrics, lighting, and textures.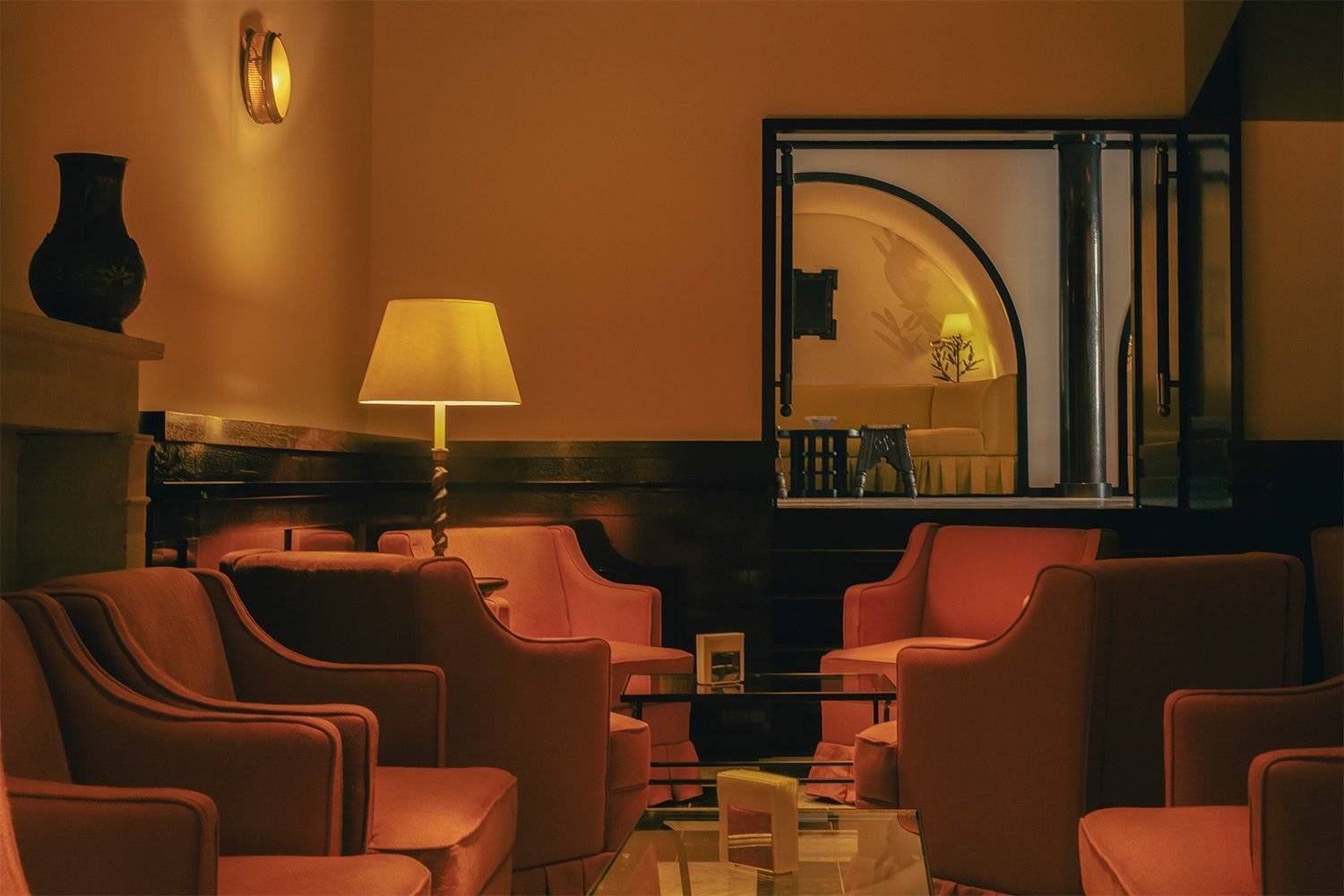 Hotel La Ponche sits on the luxe coast of Saint Tropez and offers 21 distinct rooms named after its visitors. It's a serene spot by the sea– a place to find comfort and bask in the subdued glamor of this sun-filled pocket of France. Casiraghi uses mirrors behind the bar, black and white checkered tiling, wrought iron tables, and American walnut wood ceilings to create a space that is definitely on the bucket list.
Fabrizio Casiraghi is a huge inspiration to me. I recently got accepted into the University of Cincinnati's DAAP School of Architecture & Interior Design, and I couldn't be more excited. Opening the door to the world of beautiful fixtures, luxurious fabrics, and iconic locations has been a dream of mine forever and I can only hope to cultivate beautiful spaces as Fabrizio Casiraghi does so well. We'll see– maybe one day you'll see Luke Cordill sitting close to Casiraghi in the AD Top 100 list…