Let's face it-- we're all a bit crazy for antiques. As a 19 year old college freshman, I recognize and appreciate the value and charm in these old french/European pieces, but I sometimes feel bogged down by the traditional style that so many people choose to pair with their antiques. I'm here to say that you don't have to live in a victorian mansion or an English Tudor to showcase your antiques the 'proper' way. With taste and simplicity, antique furniture and accessories can be used anywhere-- and we can guarantee it'll look great. Here are some of our tips for when it comes to decorating a modern space with your collection of antiques.
---
Antique mirrors are a fantastic way to add that vintage charm into a space. Consider hanging a french gilded mirror above a streamlined, modern fireplace. The contrast will add interest and make your design stand out from the rest. Lean a Louis Philippe mirror against a wall atop an antique server, add decor minimally, and voilà, you just created a charming and simple vignette. Now take a picture of it and tag us on Instagram-- we'd love to see how you put your pieces together!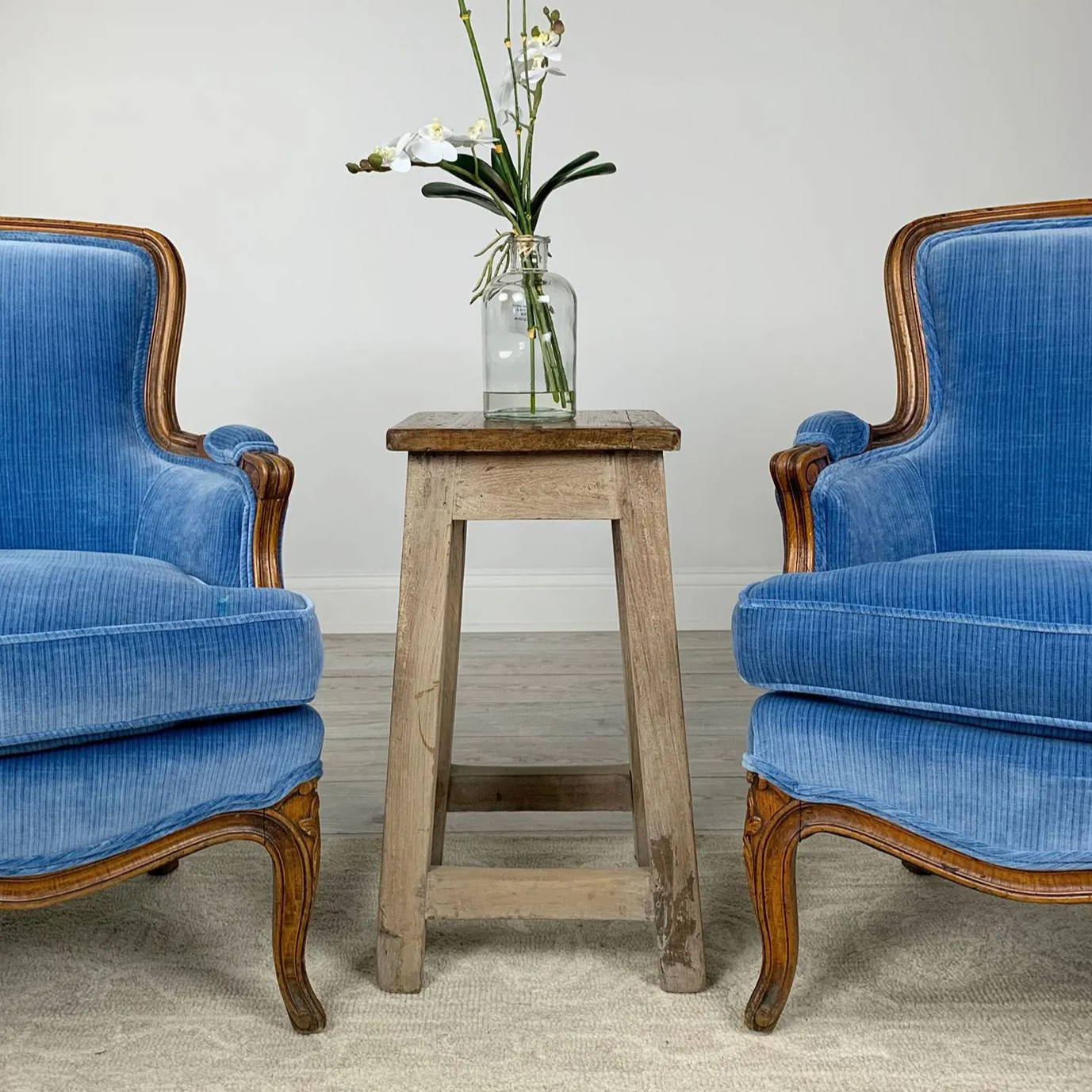 Available NOW in our Cincinnati store.
Our biggest tip for statement pieces is this; if you see it and like it, get it! Interior design is all about having fun and expressing yourself. If you enjoy a more Parisian style antique, but you're worried it won't look right in your space-- just go for it. Sometimes, the most unconventional pieces are the most intriguing, stylish, and charming. As long as you don't overdo it with ornate, decorative pieces, your design will end up being just fine.
Louis XV chairs (shown above) are a great way to implement that Parisian-chic look into your design. With a cabriole leg and a variety of finishes, these chairs can easily be reupholstered to suit a more modern design.
If space permits, you can't go wrong with a pair of leather club chairs (bonus points if they're aged leather…). Originally used for cigarette-smoking in gentleman's clubs, this style of chair definitely has a masculine push. However, when softened with blankets, pillows, or any other linen for that matter, a club chair looks great against any design style. Petite french club chairs, usually 'women's club chairs' are another great way to get the look without sacrificing space.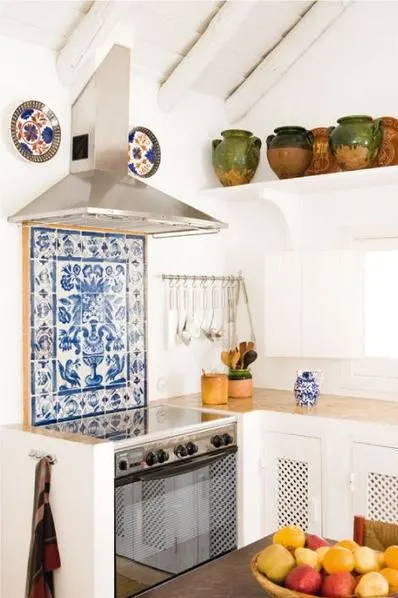 Image courtesy of Pinterest.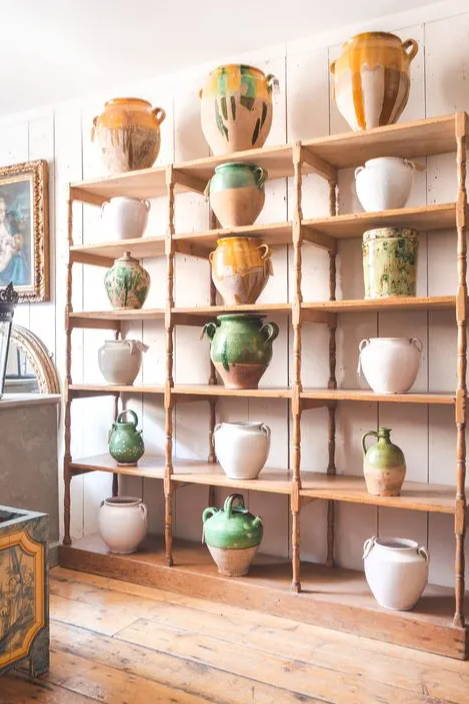 Image courtesy of Pinterest.
All of us at English Traditions love confit pots. Their simplicity and gorgeous coloring make them the perfect container for almost anything. Personally, my favorite confit pot complement is a bouquet of hydrangeas, but I can guarantee that whatever floral arrangement you choose will look its best in an antique confit pot. The aged look of this french pottery looks so good when paired with more streamlined, modern finishes. Unconventional uses for confit pots are also a great way to modernize them, so have fun with it!
Vintage Butcher's Blocks/Tables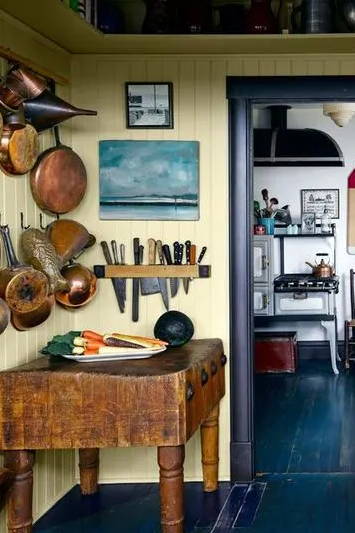 Image courtesy of Elle Decor.
Through the years, many many butcher's blocks have made their way through our front doors and onto the shop floor. Our love for these raw antiques will never die-- and their beauty in any home won't either! If you score a butcher's block to use as a kitchen island, first of all, lucky you, and second of all, don't be afraid to pair such an old piece with a modern kitchen. When paired with its counterpart, an antique will always pop and add more visual complexity in your space.