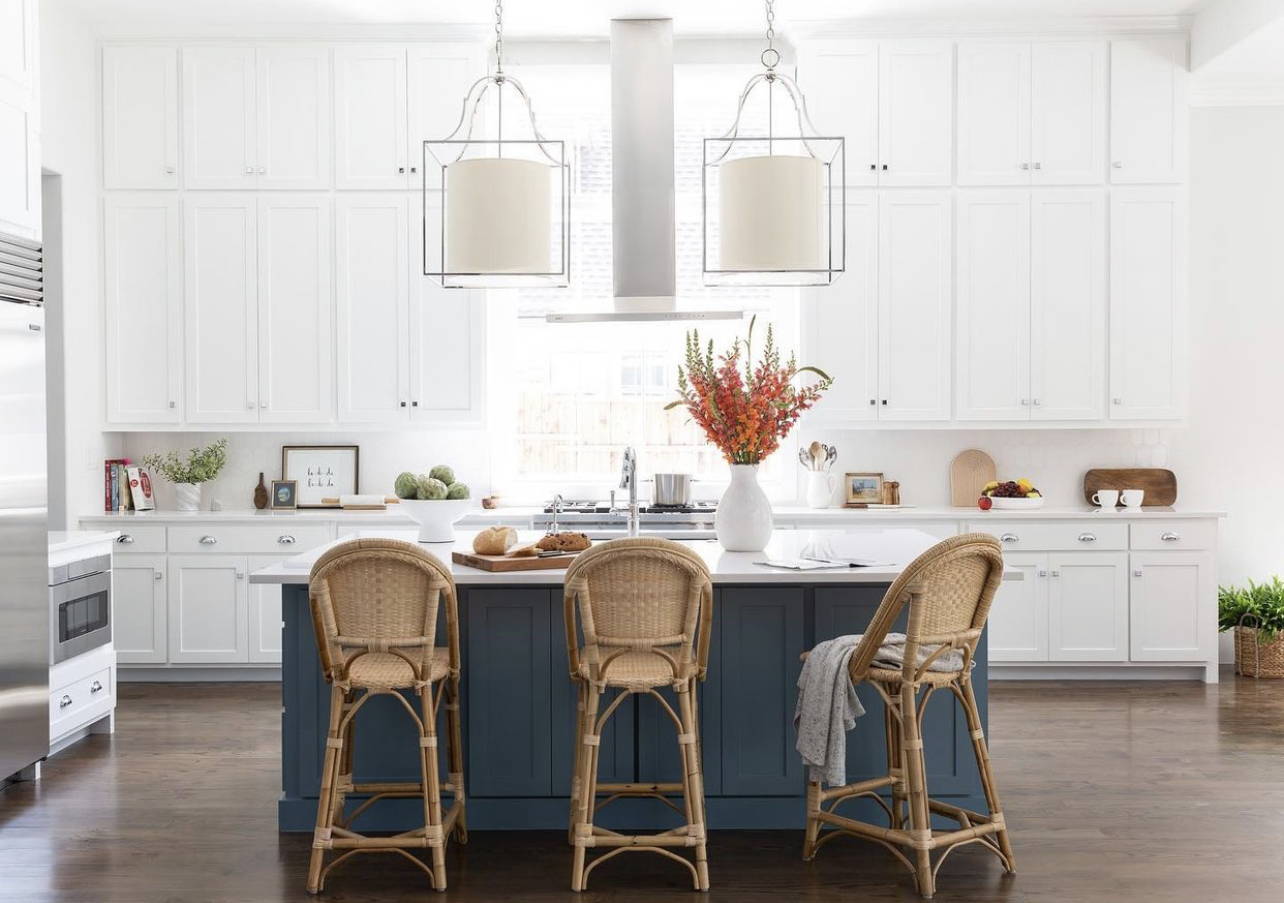 It's very early on in 2021, and colorful kitchens are already taking over. From Dakota Johnson's beautiful green kitchen featured in Architectural Digest, to the surging shades of blue we see in so many kitchens, this new trend is definitely something we're loving. Here are five of our favorite colorful kitchens... enjoy!
---
Blue & White Country Kitchen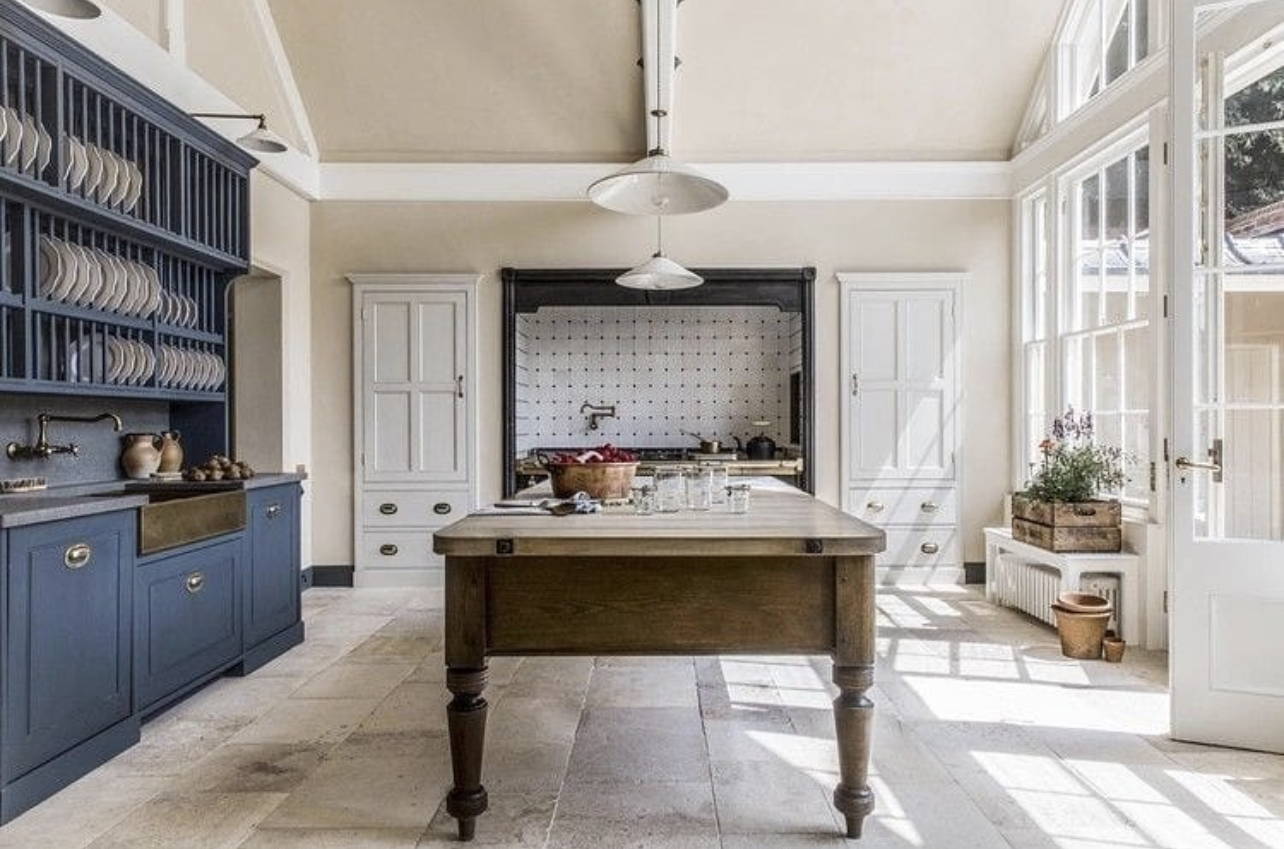 Design by Bruce Hodgson via Country Life Magazine
If you've read almost any other blog post from us, you would know that we love blue and white. It's the best, most simple color combo that looks fantastic in any setting. This kitchen by Bruce Hodgson of Artichoke beautifully contrasts a moody shade of blue against a traditional kitchen color scheme. The antique butcher's block island is yet another feature of this kitchen we can't get enough of.
The kitchen is most notably called "the heart of the home" and its also the perfect place to express yourself. Any space as high-traffic as the kitchen deserves the same attention as other personal spaces in your home. This sunny shade of blue adds a unique pop of color to an already unique kitchen layout. The beautiful corner sink pairs perfectly with every element in this kitchen. From the countertops and hardware to the trims and lighting, this kitchen is a dream! What do you think?
Design: Steven Gambrel
Photo: Eric Piasecki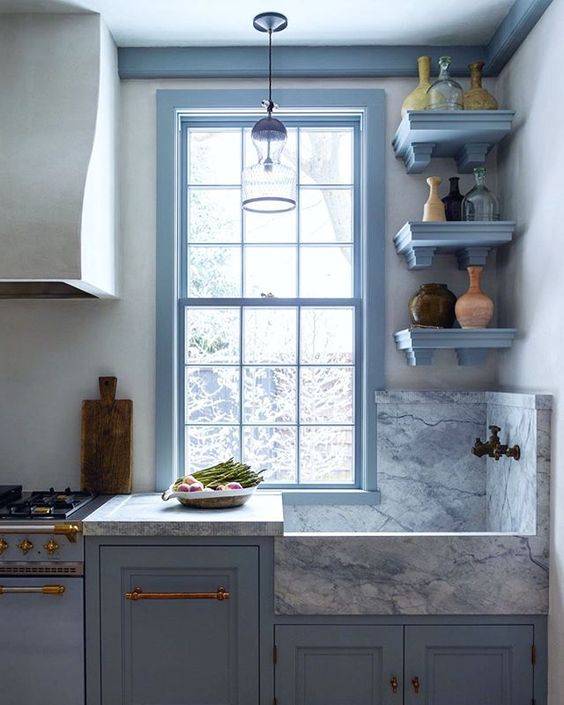 Don't limit your colorful kitchen by thinking that painted cabinets are your only option. Simply bringing in color from cookbooks, posters, greenery, and even liquor adds so much to a seemingly "boring" color scheme. The above kitchen tastefully combines an industrial kitchen with a beautiful collection of things (we love things).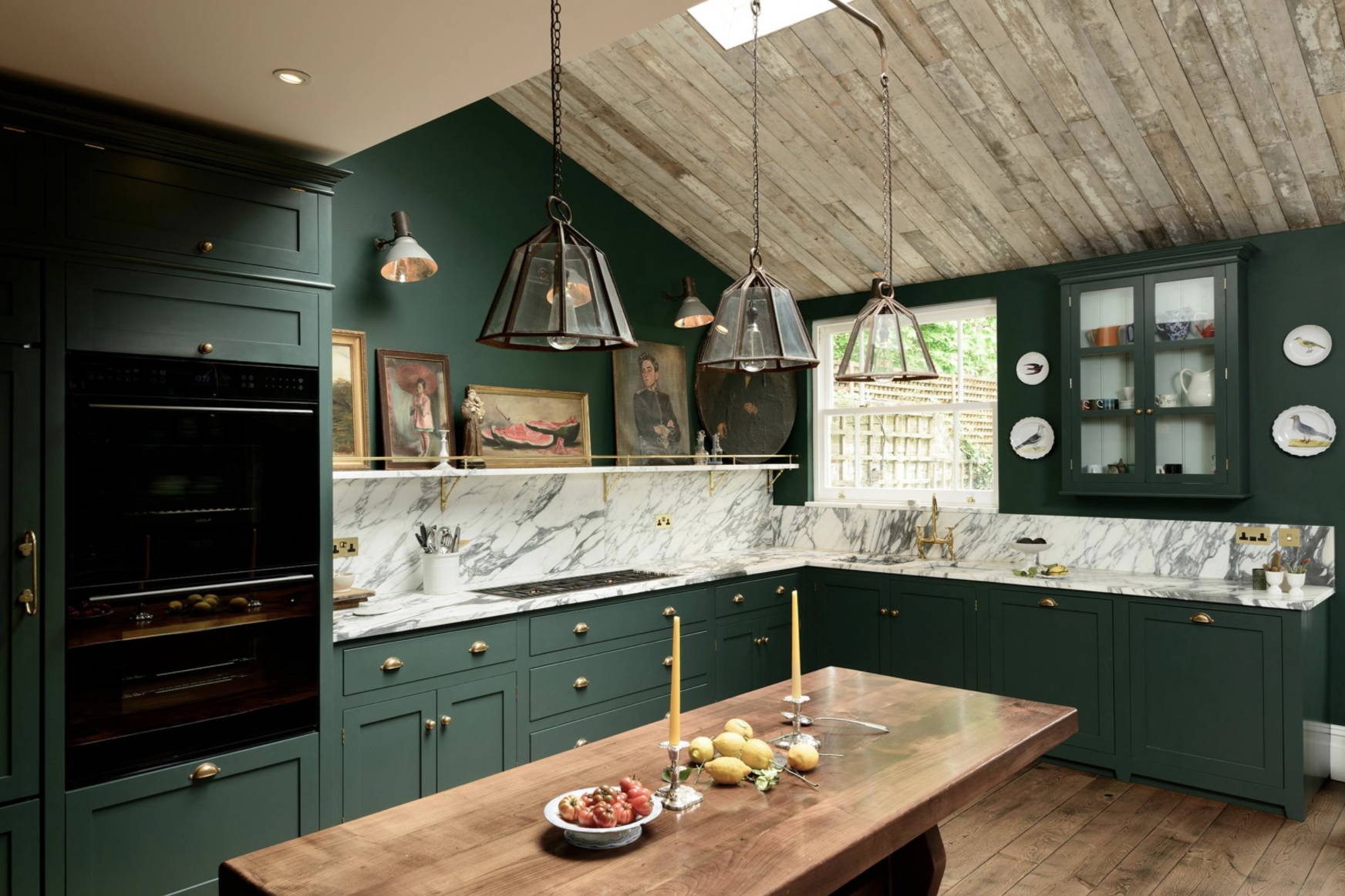 Like we said, the green kitchen trend isn't going anywhere for awhile. This design by deVOL showcases a stunning shade of emerald green that contrasts so perfectly against the vein-covered marble countertops.
Pro tip: it's easy to update your kitchen without changing much. The gold hardware (shown above) is a quick way to drastically change the look of your space.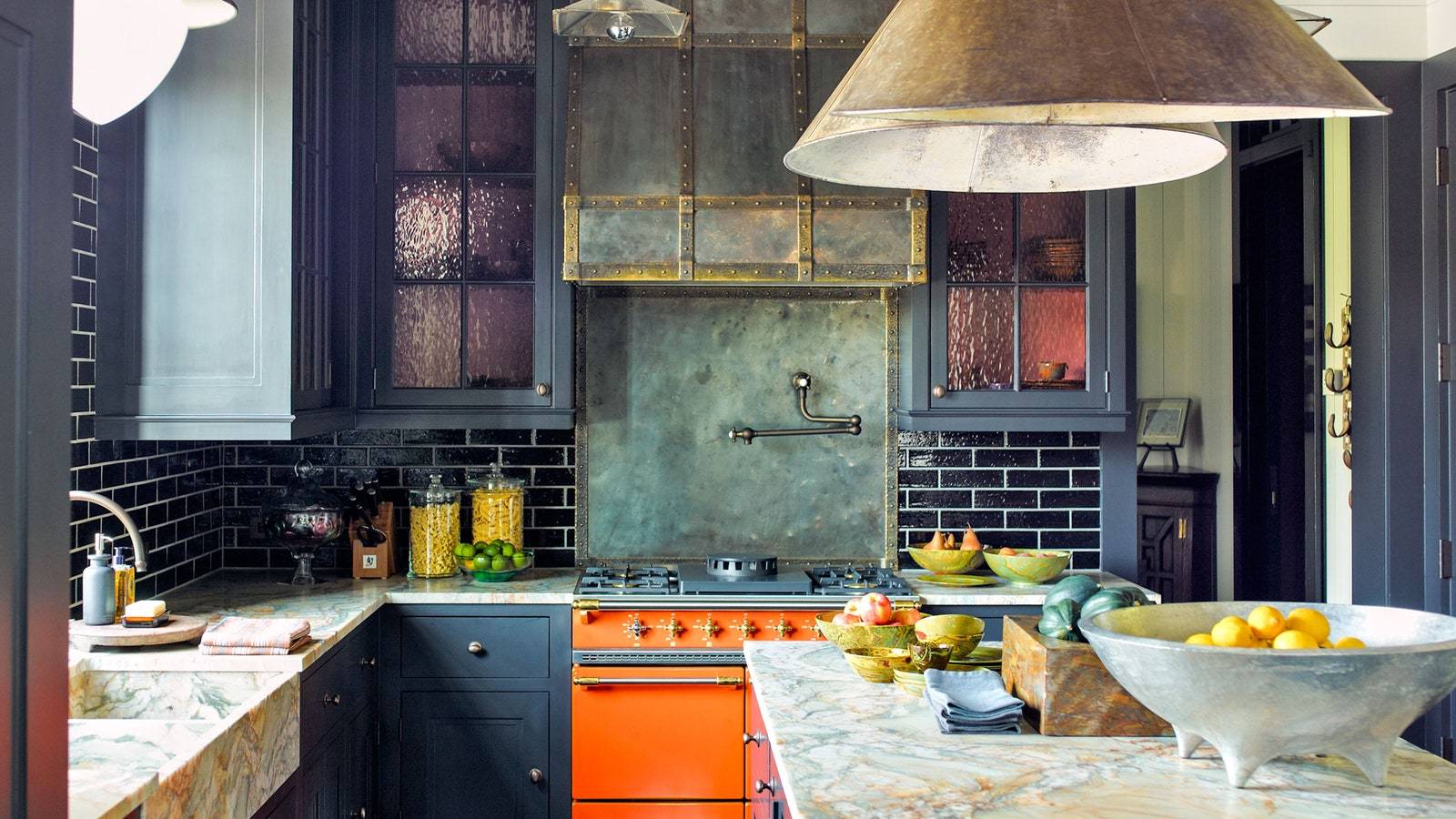 Design by Steven Gambrel // Photo by Eric Piasecki
Ok, but can we take a second to appreciate this range? I came across this image while reading an article from Architectural Digest and stopped in my tracks. I know it's not everyone's taste, but it adds so much to this already stunning kitchen. What do you think of colored appliances?