Naples, FL. is filled with stunning homes, some of which captivate us and leave us marveling as we make our way to the beach, soaking in the sun and enjoying the scenic views that surround. Below are some of the most beautiful homes on the Naples MLS right now. Enjoy!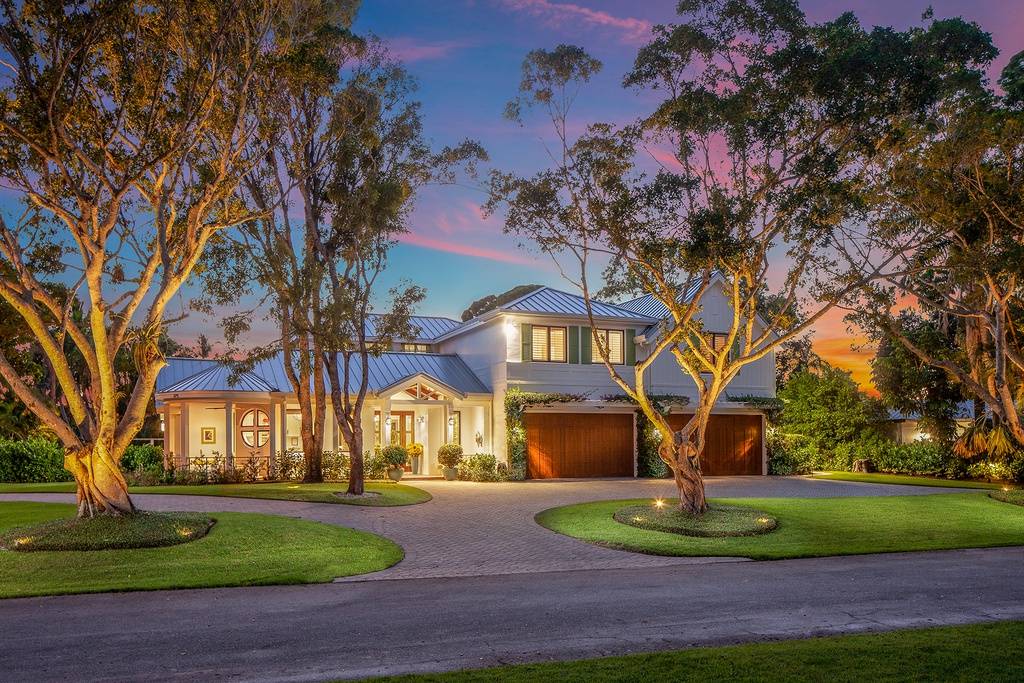 Yes, we're probably thinking the same thing. This home is stunning, in both day and night. Upon arrival, you're confronted with a beautifully simplistic driveway, landscaped to perfection. Ivy surrounds the beautiful wooden garage doors and covers the pergolas above, allowing for neat growth and clean lines. Beautiful trees fill every corner, adding an element of privacy and settlement to this newly constructed home.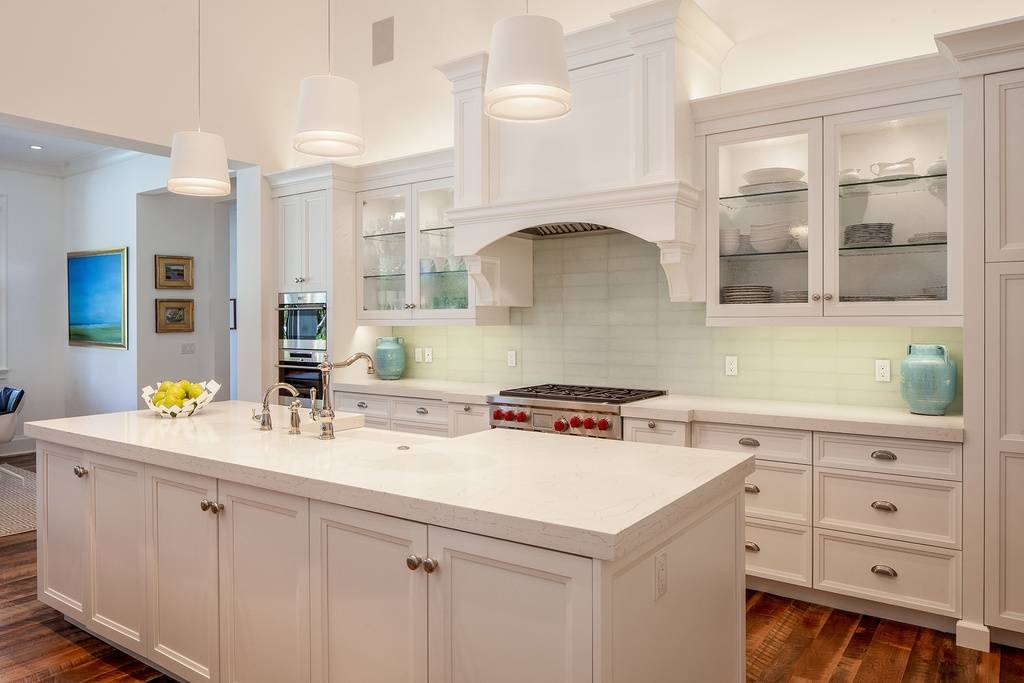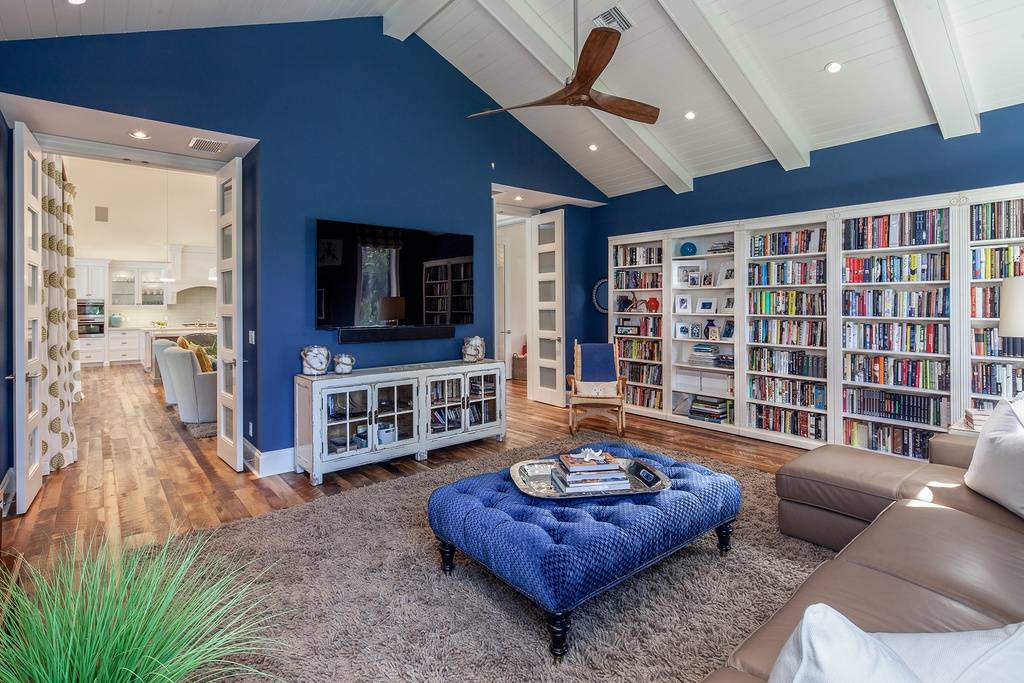 The kitchen is known as the "heart of the home" and this home boasts a very large and beautiful heart. White cabinets cover the walls, alternating between plain, shaker style panels and glass faces. Ample light is brought in through surrounding windows, allowing the space to feel airy and bright. A home library stems off of the kitchen, making it easy to get lost in a book on those not-so-sunny Florida days. Because of each room's simplicity, any design style can be emulated perfectly and with ease.
---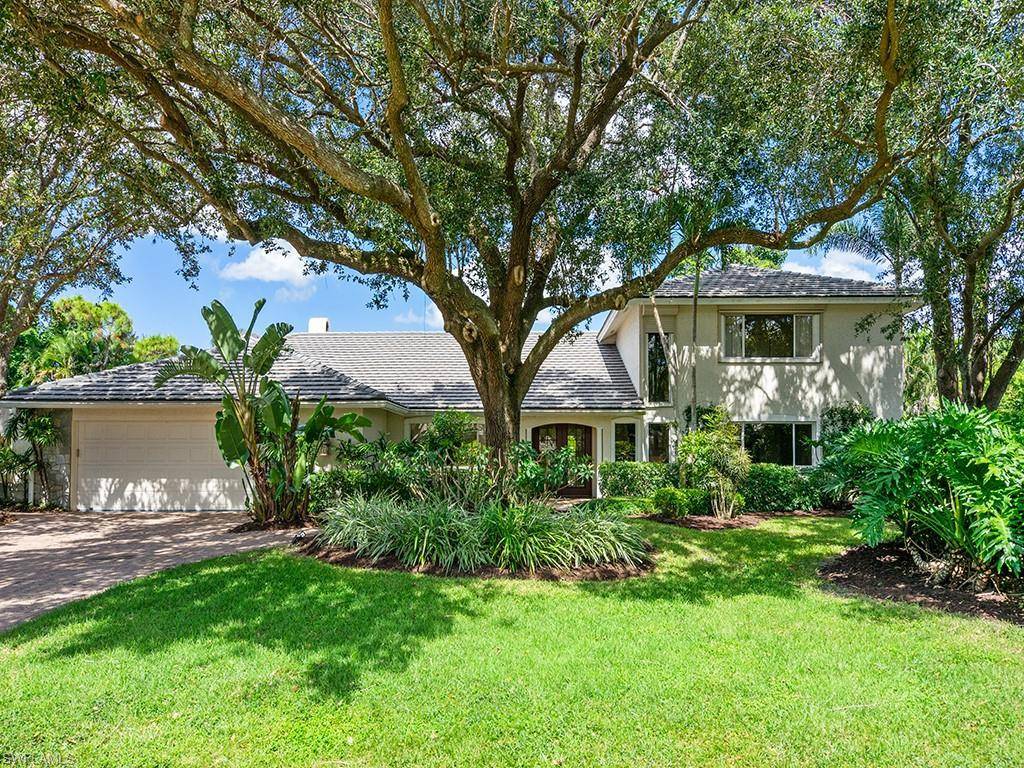 Oh how we love Floridian landscaping; it never fails to impress. With this much greenery, any home's exterior can easily be enhanced, drawing the eye in and creating a more homey and established feeling. The large tree in the front yard provides shade from the hot Florida sun, and the home's many windows allow for much light to enter, adding a sense of breeziness.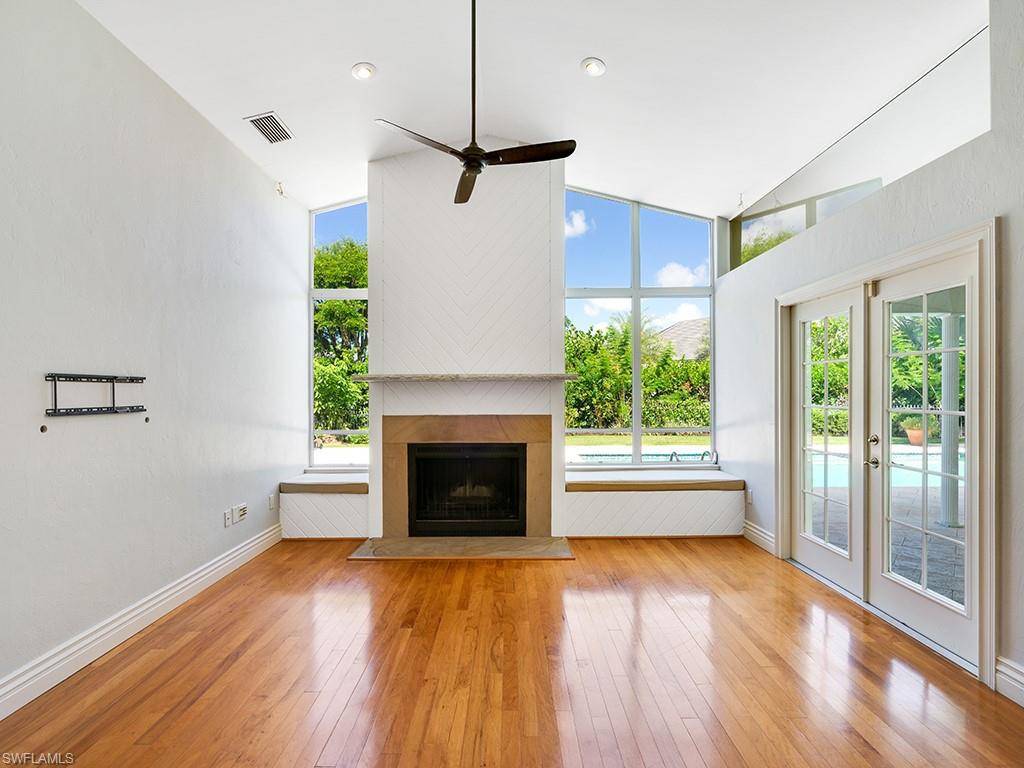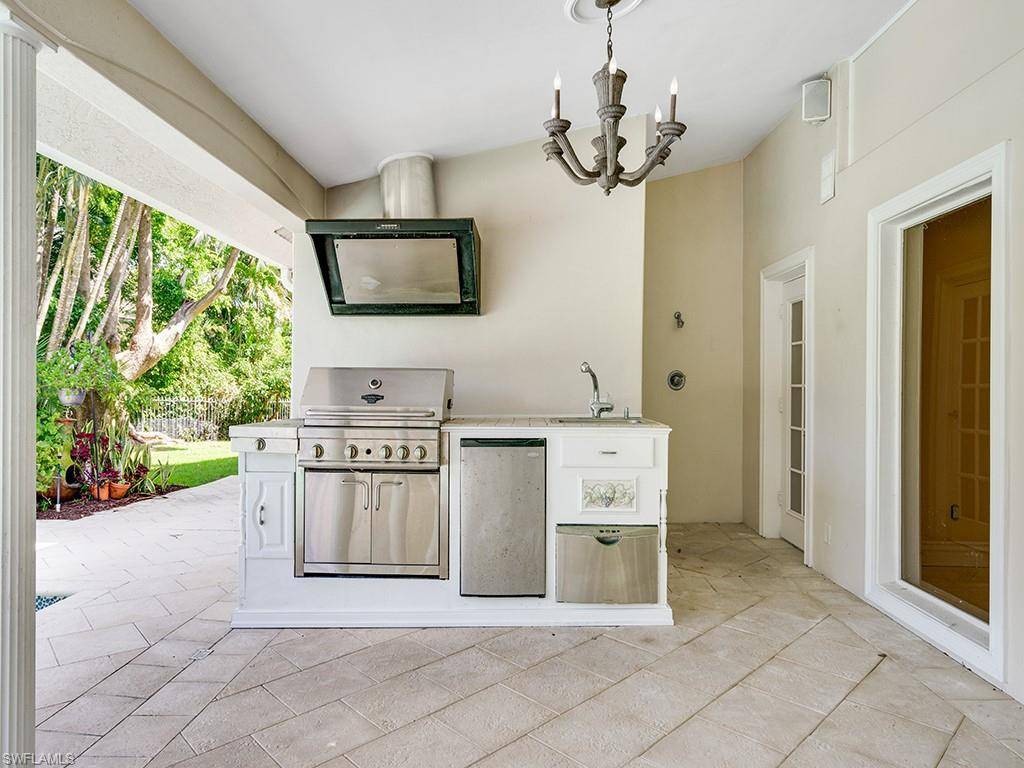 With living in Naples comes year-round outdoor living, and this home makes sure that this style of living is extremely easy. A miniature outdoor kitchen is right off of the living room, which allows for effortless entertaining and sunny days by the pool. Almost every room of this home possesses huge windows, bringing the outdoors in, yet again.
---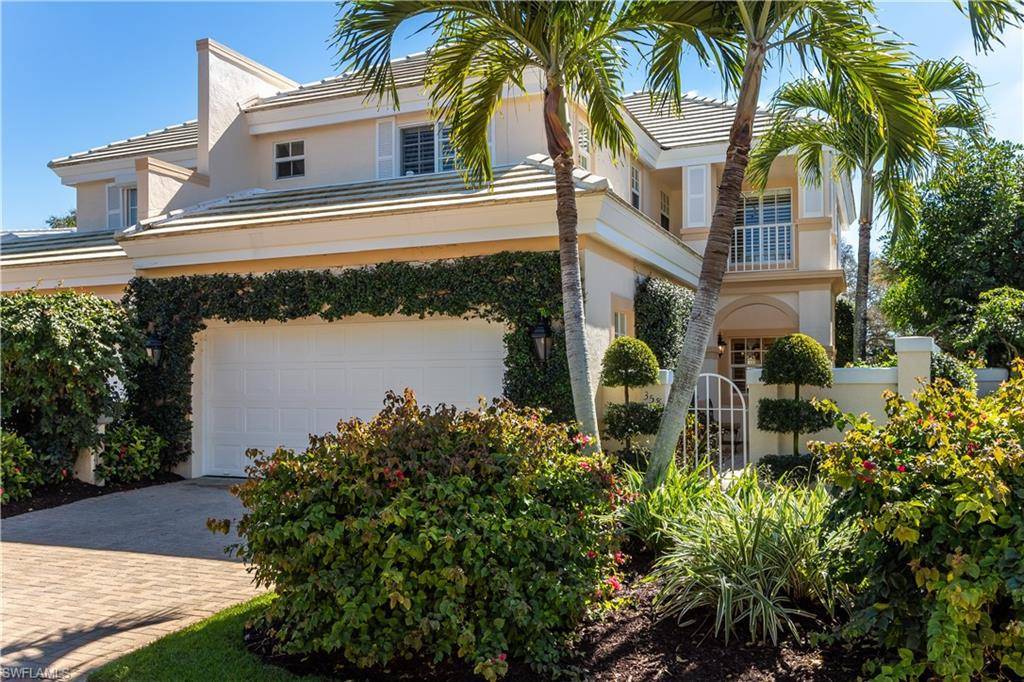 Again, there's just something about the landscaping in Florida. The ivy around this garage creates so much visual interest and curb appeal, as well as color and texture to a seemingly "boring" condo.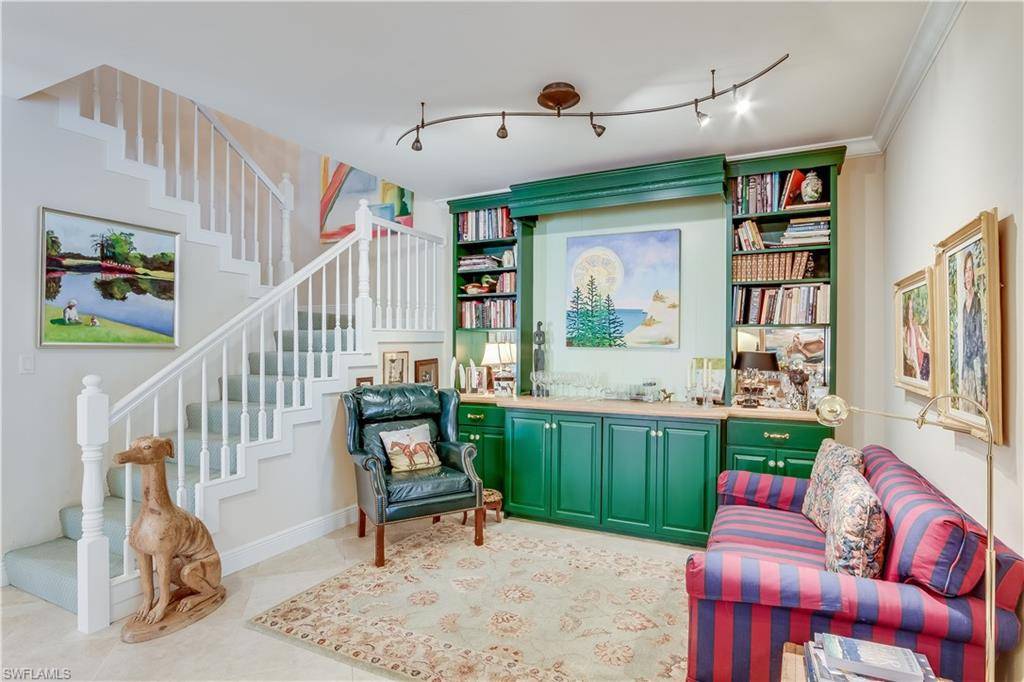 The design of this condo is fun, colorful, and bright- all of which are adjectives that can be used to describe Naples, Florida. The den right off of the staircase is quaint and cute, making it the perfect spot for an in-home library. The windows that fill the walls bring in so much light, making this a great place to be in the sunny state of Florida.